The state of Rhode Island is located in the northeastern United States. It is the smallest state in the country (1,214 square miles), yet the eighth smallest in population. The "Ocean State" is not only bordered by the Atlantic Ocean, but by the states of Connecticuit and Massachusetts. Rhode Island is rich in history, as one of the original Thirteen Colonies, and the first to renounce British rule. Today, Rhode Island is home not only to cities like Providence, Warwick, Coventry, and Newport, but to expansive landscapes and natural points of interest, like the Ninigret Pond National Wildlife Refuge, Rhode Island Sound, Herimoth Hill, and Narragansett Bay. The highest paid elementary school teachers reside in the state. The state is home to many institutions of higher education, as well as local festivals, cultural events, and seaside tourism.
For the sake of this list, a "college" is considered any accredited public or private not-for-profit institution that offers four-year degree programs. Campus crime stats, graduation rates, and student retention rates were taken from U.S. Department of Education annual reports. Campus crime rates are based on the number of crimes per 1,000 residents.
Get the Badge!
Did Your City Make the List? Click here to get the badge and display it on your website!
#1 Salve Regina University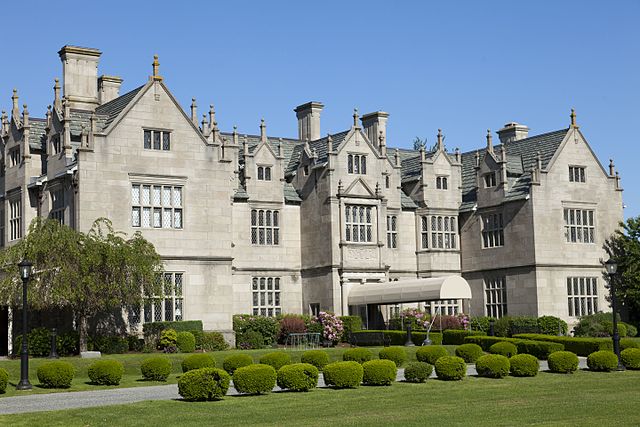 The Catholic, coeducational school of Salve Regina University is set in Newport, Rhode Island. Campus spans 80 acres, and includes such historic buildings as the Ochre Court, McAuley hall, and Our Lady of mercy Chapel. Undergradutes and graduates make up a total student body of more than 2,700 students. Students hail from most of the United States, as well as 20 additional countries. The school offers a wide range of academic studies; among the most notable is the university's nursing program. Student athletes participate in NCAA sports, including 10 varsity women's sports.
#2 Rhode Island College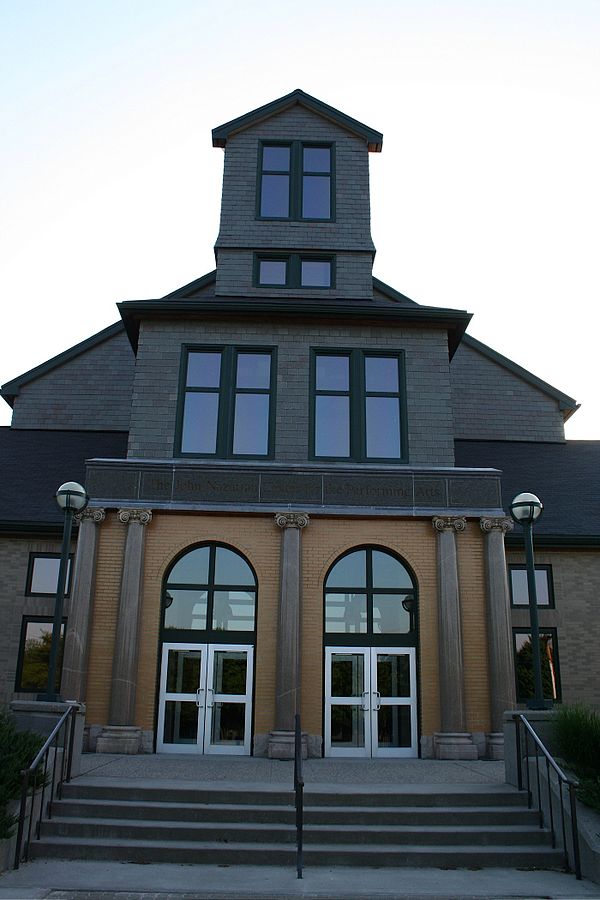 Rhode Island College is a coeducational institution situated in Providence, Rhode Island. Each year, the school admits about 9,000 undergraduate and graduate students. Students pursue academic interests within the schools of education and human development, social work, nursing, management, and arts and sciences. More than 90 majors are offered to undergraduate students and 30 programs offered to graduate students. Outside the classroom, students can become involved in student government, radio, biology club, film society, and Christian Fellowship.
#3 Rhode Island School of Design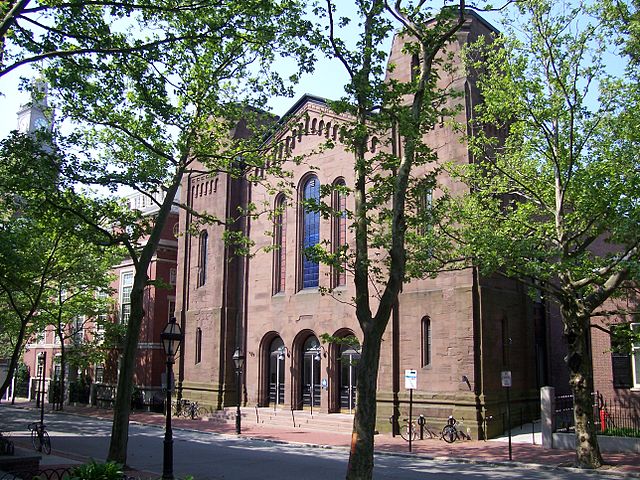 The Rhode Island School of Design, RISD, is located in Providence and specializes in fine arts and design. Over 2,000 students attend the school each year. Students come not only from all over the country, but from 57 foreign countries as well. Undergraduate students choose from 16 majors, and graduates choose from 17. Common concentrations include film, graphic design, interior architectures, photography, painting, and textiles. RISD has consistenyl ranked high as a top arts school within the country. Campus includes the RISD Museum as well as the Fleet Library and Nature Lab.
#4 Bryant University

Every year, more than 3,600 students attend Bryant University in Smithfield, Rhode Island to pursue degrees of bachelor of arts, bachelor of science, aw well as master's degrees. Campus spans 428 acres and encompasses facilities such as the Fisher Student Center, George E. Bello Center for Information and Technology, and the Science, Industry, & Business Library. Bryant University is home to NCAA Division I athletics, Greek Life, and student-run media outlets.
#5 Brown University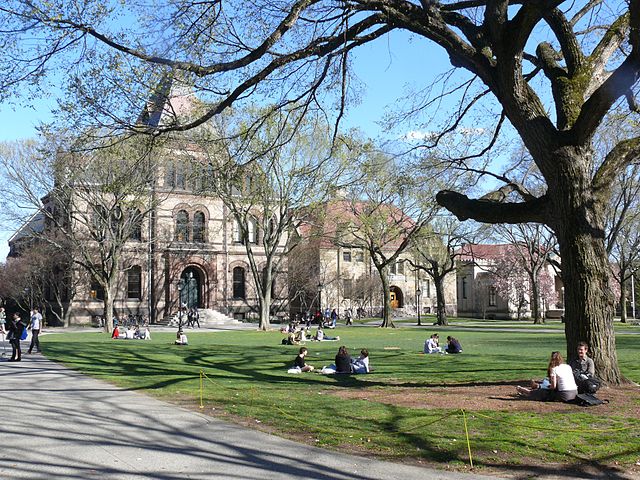 Brown University, an Ivy League research facility and private institution of higher educations is located in Providence, Rhode Island. It is among the oldest universities in the United States, since its founding in 1764. Each year, over 9,000 students attend the university as undergraduates and graduates. Distinct programs are hosted by such colleges as the School of Public Health, School of Professional Studies, and Watson Institute for International and Public affairs. The university has produced numerous award recipients, including Nobel Prize winners, Pulitzer Prize winners, and National of Science laureates as well as notable political figures and member of congress and Cabinet officials. Students can join student organizations from a list of over 300, including student publications, immigrant rights groups, improv groups, and social activism.
#6 Johnson & Wales University

Co-educational Johnson & Wales University is located in Providence, Rhode Island. Over 16,000 students are admitted each year. Common areas of study include education, engineering, culinary arts, business, hospitality, and sciences. Hotels on campus serve as a practicum facility for such disciplines as Food Service Management, Culinary Arts, and Hotel & Lodging Management. Outside of academics, students can become involved in Greek Life and athletics.
#7 Roger Williams University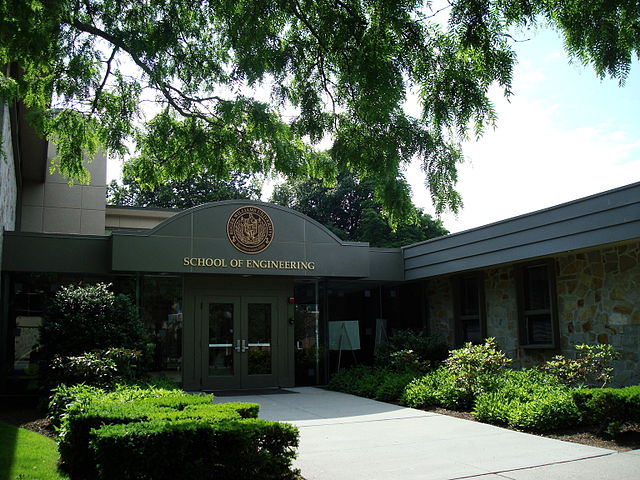 Roger William University is a private liberal arts school situated in Bristol, Rhode Island. Campus spans 140 acres, and is home to over 5,000 students at the undergraduate and graduate level. Common majors include business, management, and marketing, architecture, and security, law enforcement, and protective services. A majority of students live on campus, and recent efforts have been made to increase campus sustainability. Student athletes can participate in NCAA Division II sports such as swimming & diving, soccer, softball, cross country, and lacrosse.
#8 Providence College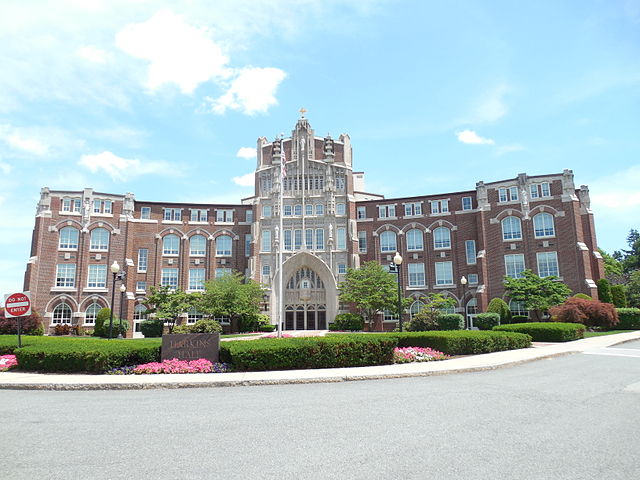 Providence College, more simply referred to as Providence, is a Roman Catholic institution with a total of nearly 5,000 students. Academics include 49 major offerings, and 34 minors. Most common majors are in business or liberal arts. Campus spans 105 acres, and includes buildings like the Patricia Ryan Center for Business Studies and Slavin Center. Students can choose to become involved in extracurriculars such as Greek Life, student radio, Providence College Debate Society (the oldest club on campus), and NCAA Division I athletics.
Share the "Safest Colleges" Badge on Your Site