The state of Mississippi is located in the southern United States and is bordered to the west by the Mississippi River. Although Jackson is the largest city in the state and also the capital, the metropolitan area has around 175,000. The total state population is around 3 million people. Mississippi has had a long tradition of agricultural industry due to its vastly rural regions. Besides the Mississippi River, the state is also home to the Big Black River, the Pearl River, the Yazoo River, the Sardis Lake, the Grenada Lake, among many other rivers, lakes, mountains, and coastal plains. Mississippi is considered one of the most religious in the country, especially Methodist, Presbyterian, and Baptist denominations.
For the sake of this list , a "college" is considered any accredited public or private not-for-profit institution that offers four-year degree programs. Campus crime stats, graduation rates, and student retention rates were taken from U.S. Department of Education annual reports. Campus crime rates are based on the number of crimes per 1,000 residents.
Get the Badge!
Did Your City Make the List? Click here to get the badge and display it on your website!
#1 William Carey University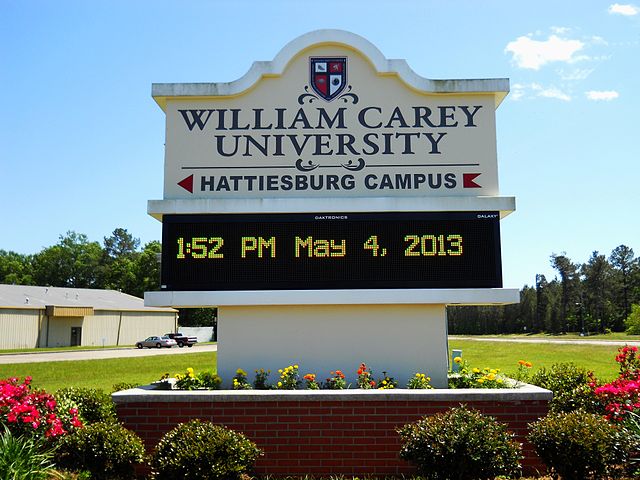 The private liberal arts college, William Carey University, is located in Hattiesburg, Mississippi. An additional satellite campus is located between Gulfport and Biloxi, Mississippi. Each year, more than 4,000 students come to the school in pursuit of ministry, theatre, communication, and nursing degrees. The school is home to the WCY College of Osteopathic Medicine, the state's second medical school. Students participate in extracurriculars such as student government and the student newspaper.
#2 Belhaven University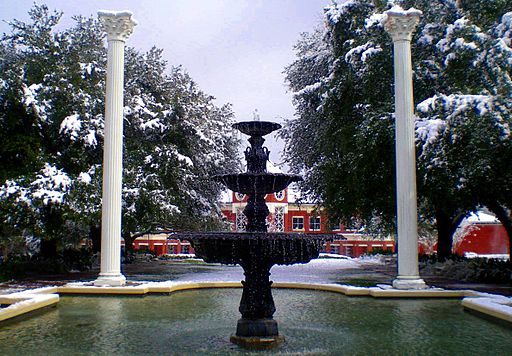 Belhaven University, or BU, is located in Jackson, Mississippi. It's a Christian liberal arts school home to over 4,200 students. Students can choose from 27 bachelor degree programs and an additional eight master's programs. Other campus locations can be found in Atlanta, Memphis, Houston, and Orlando. Common areas of study include graphic design, history, business administration, communication, biology, accounting, political science, and social services. Student athletes compete in the NCAA Division III, for the American Southwest Conference.
#3 Mississippi State University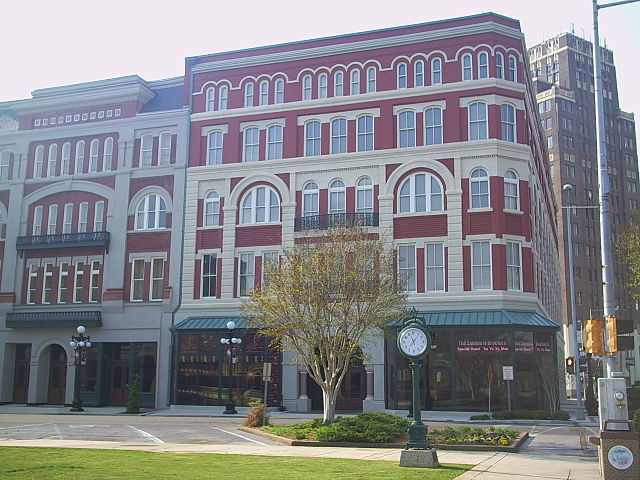 Oktibbeha County is home to Mississippi State University, or MSU. Other campuses are set in Meridian, Biloxi, and Vicksburg, Mississippi. The school is best regarded as a research institution. There are twelve colleges at MSU, including the College of Business, the School of Human Sciences, and the College of Agriculture and Life Sciences. Students can participate in on-campus events and organizations such as a national literary magazine, a local radio station, and the Old Main music festival.
#4 Delta State University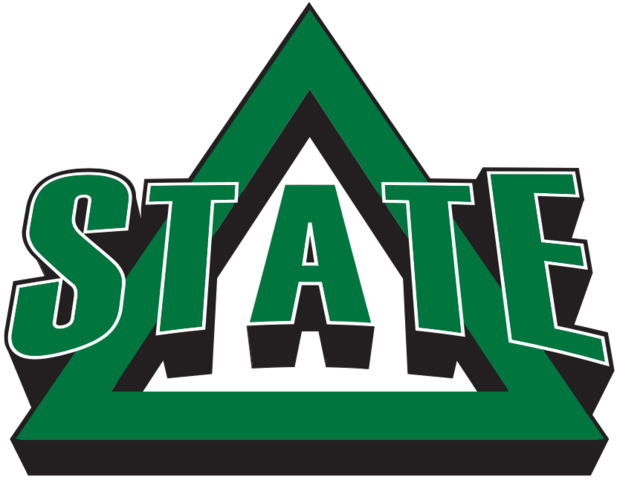 Delta State University, or DSU, is situated in Cleveland, Mississippi. It's a public school that welcomes 3,300 students each year. Campus spans 332 acres and includes 64 academic, residential, and research buildings. This includes facilities for the Delta Music Institute. Student can choose from 42 majors within four colleges: College of Arts and Sciences, College of Business, College of Education, and the School of Nursing. Nearly a  third of students are African-American. Delta State is home to a large flight school, which offers a Commercial Aviation degree. Students can participate in a variety of extracurriculars, including NCAA division II sports.
#5 University of Southern Mississippi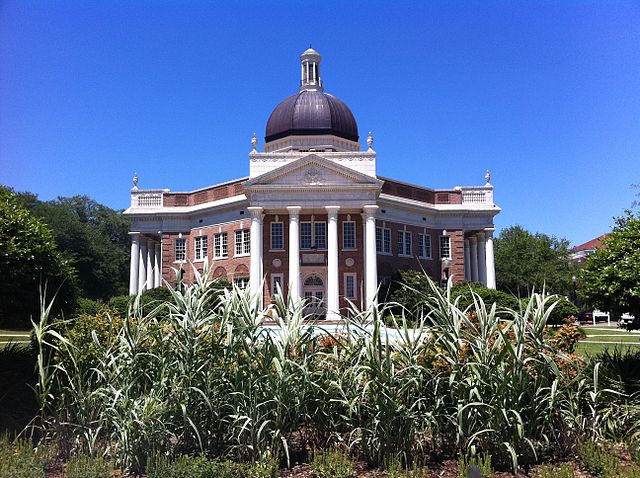 The public school of the University of Southern Mississippi, affectionately referred to as Southern Miss, is situated in Hattiesburg, Mississippi. About 14,500 students attend the research university accredited by the Southern Association of Colleges and Schools. In addition to the Hattiesburg campus, a second campus is located in Long Beach. Students can study within six colleges, including the College of Business, College of Nursing, and the College of Science and Technology. The university has a large study abroad program, including a British Studies program in the center of London each summer.
#6 Jackson State University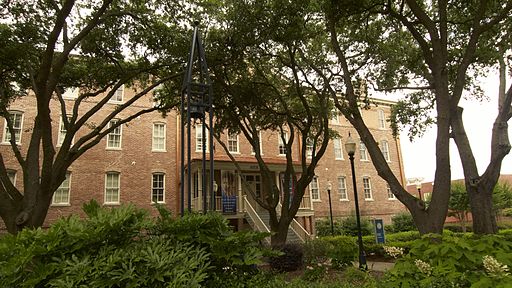 Located in Jackson, Mississippi, Jackson State university, or JSU, serves nearly 10,000 students each year. JSU belongs tot he Thurgood Marshall College Fund and was originally founded by the American Baptist Home Mission Society of New York City. Campus stretches 245 acres and includes 51 academic buildings. Ayer Hall, for example is a historic building recognized by the National Register of Historic Places. The university recently became to first in the state to create a School of Public Health. Students can become involved in athletics, as well as marching band, student media, and a myriad of other student clubs.
#7 Tougaloo College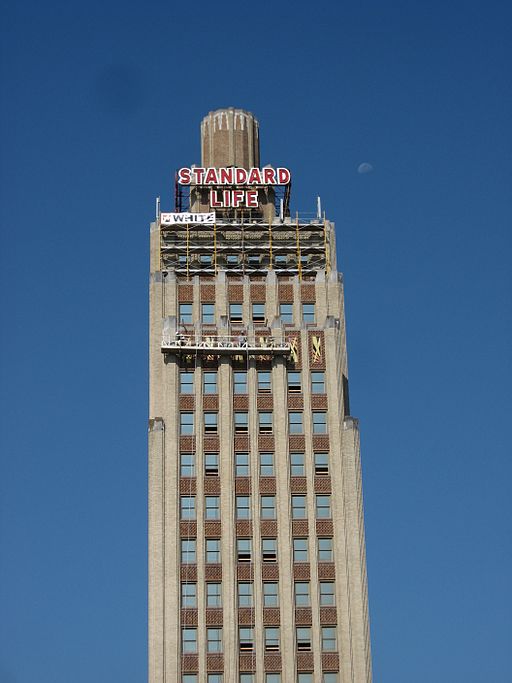 The liberal arts school known as Tougaloo College is a historically black college. Each year, roughly 900 students attend the school located in Madison County, Mississippi. In addition to academics, Tougaloo holds its students responsible for civic engagement and public service. Tougaloo has consistently ranked high in the region as a top liberal arts institution. Students can participate in athletics belonging to the National Association of Intercollegiate Athletics.
# Millsaps College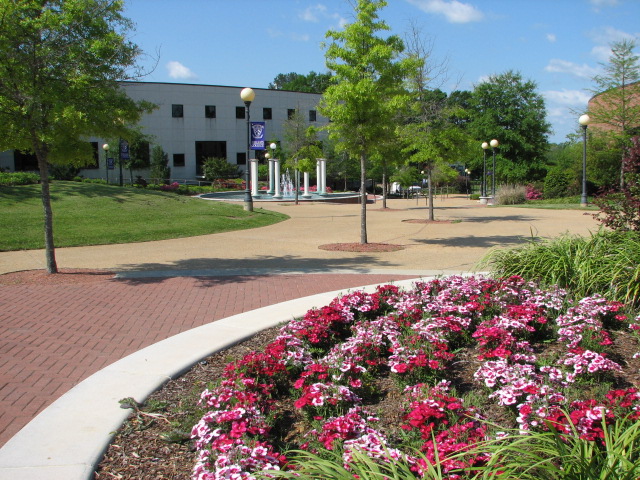 Jackson, Mississippi hosts the liberal arts college known as Millsaps College. Over 900 students attend the school each year, as well as roughly 75 graduate students. Students can pursue degrees such as a Bachelor of Science and Bachelor of Arts. First-year students are required to participate in a writing intensive to build up a body of work by the conclusion of their sophomore year. Millsaps has ranked high for its academics and associated costs. The student body is made up of students from 26 states and 23 countries. Students can also participate in Greek Life, athletics, and a Navy-12 program for training Navy and Marine officers.
Share the "Safest Colleges" Badge on Your Site