50 Best Criminal Justice Blogs of 2013
Staying on top of the news involves local awareness, but looking beyond your neighborhood at trends around the country – even the world, gives you a better understanding of the criminal justice system and what it takes to protect yourself in modern society.  Luckily there is a lot of help available across the World Wide Web, where countless bloggers take to their keyboards to provide unique perspectives on crime and punishment.  There are so many criminal justice angles to study, recognizing good information is not always easy for Web surfers.  The following blogs provide solid, thought-provoking content for criminal justice enthusiasts, students conducting research, and citizens keeping tabs on the legal system.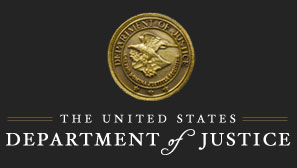 The Justice Blog – Going right to the source, The United States Federal Government, allows readers to stay informed about legal developments occurring at the federal level.  The official Department of Justice Blog addresses wide-ranging criminal justice issues with informational posts from Department staffers, as well as blog entries accredited to Attorney General Eric Holder himself.  Recent articles discuss issues ranging from gun violence to health care.  The blog also serves as a portal to other informational resources, including links to blog posts from organizations like Office on Violence Against Women. The blog gives the Justice Department a chance to communicate directly with the public, creating a perception of transparency within the administration.
Michael Brown Today – Homeland security and other social issues are examined with thought provoking entries from a former political insider, who participates in the system differently today.  Mr. Brown was an Undersecretary in the Department of Homeland Security responsible for the Federal Emergency Management Agency, which brings unique perspective to his criminal justice blog.  Topics range from hot button issues like climate change to justice-oriented posts relating to race relations and partisanship in the criminal justice system.
In Homeland Security – Criminal justice and homeland security issues go hand in hand, so news and information about critical current events relating to terrorism and U.S. defense are shared alongside legislative policy news about justice.  The site is maintained by a network of experts drawn from diverse justice backgrounds including security research, emergency preparedness, disaster relief, border security, cyber security and other disciplines related to criminal justice and national safety.  The world news perspective adopted by the blog sheds light on defense issues, allowing readers to stay informed.  Daily posts explore current events topics like regional conflicts in Egypt and other volatile areas.
Intelnews -The wide scope of information covered at Intelnews shares a common thread, the specialized intelligence helps illuminate topics like criminal justice and national security.  The blog is maintained by two experts specializing in intelligence, counterintelligence, espionage and other information gathering disciplines.  The pair offers news and commentary about current events that include angles relating to spying and national security.  Drawing content from the headlines, the experts analyze the roles played by organizations like the National Security Agency, and distill behind the scenes intelligence activities into easily digested entries designed to keep readers informed.
Homeland Stupidity – Readers turn to blogs for different reasons, so not everyone interested in criminal justice will find this site informative.  On the other hand, the irreverent content provides thought provoking jump-off points for political analysis and discussion.  The posts contained here take devil's advocate positions targeting social issues and current events.  The no-holds barred technique stimulates reactionary impulses, which is what makes the site interesting.  Whether you agree with a recent post about United States involvement in Yemen, or not, you'll appreciate the stimulating presentation of ideas from the security professionals running the blog.  Never mind that the positions seem tongue-in-cheek a times, they still stir reflection, which is always good for the criminal justice system.
Second City Cop – The Windy City Police Department carries a strong tradition of immigrant officers walking the city beat, and rough and tumble enforcers running the town during rougher times.  But the profession is as honored and respected today as any job has historically been.  The entries included in the cop blog show a different side of an officer, who chooses to share thoughts and opinions about a wind range of topics.  Most of the time, posts are related to city government and criminal justice trends, but the scope of subjects also includes general information about gun laws and federal policies.
Crime Museum – The official blog for the National Museum of Crime and Punishment shares stories about criminal justice and related topics, focusing on interesting turns of justice that stand as important milestones in history.  The entertaining site creates dramatizations of important historical crimes, and the colorful perpetrators that carved out their own places in history.  The stories are real, not sensationalized, which adds a true-life element for readers.  Unsolved crimes and uncertain details about famous criminals allow readers to speculate and draw their own conclusions about the veracity of historical accounts.
ExcessiveBail – The acerbic wit found here doesn't speak to everyone's interest in criminal justice, but the content is varied enough to offer some appeal for most readers.  The tongue-in-cheek analysis focuses on issues as varied as wrongful incarceration and Edward Snowden's plight.  Many entries look at real court cases and dissect legal precedent, so the data backs-up the verbosity in any case.  The entertaining sarcasm is directed toward lawyers and the legal process, playing up absurdities and silliness at all stages of jurisprudence.  Police actions and legal policy are highlighted in posts that look at unusual laws and court case outcomes with a cynical mockery that keeps the blog interesting.

Early American Crime

– The title says it all – this blog is a compendium of information about crimes historic.  The author has a long history studying various aspects of the social history of crime and punishment.  Anthony Vaver holds a PhD earned from The State University of New York, and is a best-selling author on the subject of criminal justice.  Entries draw from historical texts and represent a cross-section of crimes, following the fate of criminals through the accountability phase, when punishments are handed down.
Death penalty Information Center – Whether you are for it or against it, capital punishment stimulates vigorous discussions on both sides. This blog gives a voice to attorneys and other contributors who weigh in on the subject from all angles.  Real life case studies about clients they have had on death row provide legitimacy to the arguments calling for a reprieve in the death penalty.  Legislation is followed closely, tracking public sentiment and trends among lawmakers about capital punishment and its role in the justice system. False confessions and other imperfections in the ways we determine guilt are offered as arguments against capital punishment, pointing out all the ways the current system can fail.
Prison Culture – The views expressed by contributors to the Prison Culture blog are far from mainstream, in fact the main idea advocated by the authors, abolishing prisons, might seem revolutionary.  The philosophy behind the blog's angle points to the inefficiency and immorality of a giant PIC, or prison industrial complex.  According to the PIC theory, by way of its size and scope across society, the PIC takes on a life of its own, thus influencing too many segments of society.  The blog studies mass incarceration and transformative justice, pointing to inadequacies in the way we process crime and punishment.
Matt Mangino – The opinions of criminal defense attorneys provide important insight into the workings of the criminal justice system, even when their ideas are unlike your own.  Matt Mangino is an attorney and a former prosecutor, so the perspective he brings to his blog is unique.  The entries deal with current events and legislative policy in editorial presentations that are often reprints of Op-Eds and other Mangino publications.  Mr. Mangino was also a member of the parole board, so his criminal justice musings are also colored with his exposure to that side of the legal system.  Overall, the articles are thought-provoking and well-constructed.
The Crime Report – The Crime Report provides a comprehensive look at every aspect of the legal system, from legislative actions to courtroom happenings.  Crime is covered first-hand with investigative features taking readers inside the criminal justice system, and putting facilities under the microscope.  Other social issues that deal with crime and deterrence are presented, allowing readers to formulate informed assessments of the legal system.  Headlines are dissected by guest experts, who offer their opinions on the impact of daily events.  Security and safety issues are discussed too, as they relate to the internet, educational facilities, and other venues vulnerable to crime.
Huffpost Crime – The semi-sensational features contained on the Huffington Post crime page cover hard news, but also contain softer stories related to crime and punishment.  Featured posts carry built-in credibility, coming from guest authors with the credentials to support their opinions.  The ever-present Hollywood angle also expands on current stories about celebrity misbehavior and famous people who have become victims of crime.  Recent contributions include editorials about gun control, racial profiling and United States drug policy.  Video feeds and lots of sensational stories contribute to the captivating nature of the site.
Doc Bonn – Doctor Scott Bonn, "Doc Bonn" is an expert on criminal justice issues, maintaining a blog that shares information about his own history in the criminal justice system as well as general information about crime and punishment. Doc Bonn is a professor at Drew University and an expert consultant frequently called upon by the media to offer insight about current criminal justice events.  He holds a PhD and has consulted for both television and film.  In addition to being a published author, Scott Bonn can be hired as a speaker, shedding light on criminal justice topics in academic and media settings.
Jonathan Turley – Politically inspired discussions about criminal justice policy dominate this resource, which reports about various Washington agencies and the roles they play in national security and public safety.  Individual liberties are at the heart of some posts, including entries about warrantless surveillance and other social hot-button issues.  The blog plays to the absurdity of some current news stories, giving pause for reflection about how we administer justice in the United States. Entries are quick to examine missteps by the current presidential administration and compare and contrast campaign pledges with the actual output from the administration. Turley is a professor and published author in areas of constitutional law and legal theory, he currently teaches at George Washington University.
The Charles Smith Blog – Despite its name, the blog is administered by Harold Levy who references a historic case of injustice with the blog's title.  Harold Levy is interested in forensic pathology, particularly when there are questions about how it is applied to reach verdicts in criminal cases.  Articles examine legal policy and look at agencies of government that carry out criminal justice initiatives, including the FBI and Federal Supreme Court.  A stream of contributors focus on cases where injustice may have prevailed, examining how evidence was used to draw verdicts.  "Junk science" and other flawed legal protocols influence criminal justice outcomes, so accountability is promoted by blogs like this one.
The Sentencing Project – Advocating for reform in sentencing law and otrher criminal justice policies provides the basis for this activist blog that points to a six-fold increase in the populations of United States prisons as clear evidence that reform is in order. Mandatory minimum sentences and punishment policy that does not consider the individual characteristics of criminals are challenged by thoughtful articles examining the trends in incarceration.  The site links to mainstream media articles that support the reform argument, including pieces that evaluate racial disparities across the number of individuals currently in jail.
Solitary Watch – "News from a nation on lockdown" is brought to you by blog entries pointing-up the state of the criminal justice system in the U.S.  Solitary confinement in United States correctional facilities, especially for long periods of time, has become the subject of scrutiny among advocates of reform. Articles use individual case studies to illustrate the current conditions at U.S. prisons and show the detrimental effects of long-term solitary confinement.  The mission of the blog is to shed light on what is considered a widespread human rights issue, and to call attention to newsworthy happenings related to solitary confinement policy.
Think Progress – Current events and modern cultural issues are explored using individual categories that guide readers to the articles they are most interested in.  Topical areas like justice, immigration, health, sports and the economy are expanded with entries that relate to actual news events, and contain analysis of policy in specific areas.  For example, readers learning about immigration are assisted by entries highlighting various facets of the immigration reform argument, including the Obama administration positions and developments in the Congress and Senate.  Articles are supported by videos and images related to the stories, which also feature in-depth coverage of important political figures like Colin Powell and Justice Scalia.
Cop in the Hood – Maintained by a professor of criminal justice who also carries street credentials, this interesting blog highlights current events related to police science and criminal justice.  Peter Moskos is a professor of criminal justice at the John Jay College and the City University of New York Doctoral Program in Sociology.  Mr. Moskos is also a former Baltimore City police officer. Law enforcement culture and other police science concerns, including crime prevention, drive the content here, with a focus on measuring the quality of outcomes involving police officers and exploring criminal justice policy.  In addition to writing books and scholarly articles, Peter Moskos discusses criminal justice issues on media outlets like CNN and NPR.
The Bad Luck Detective – Suzie Ivy is a police detective with an interesting story, shared here alongside articles about cases and other police issues.  Ms. Ivy started her law enforcement career later in life than many police officers, prompting here to speak out as a middle-aged cop.  Her blog entries run the gamut from serious exploration of societal issues, to humorous, lighthearted anecdotes taken directly from her work as a police officer.  Her diverse life experiences (she owned a bookstore for 20 years) help color the unconventional material she presents.
The Crime Analyst's Blog – An experienced crime analyst uses this blog to dissect police techniques and other law enforcement trends, with an eye toward maximizing the effectiveness and efficiency of law enforcement agencies and their individual members.  Cutting edge police science procedures and prevailing criminal justice techniques are explored in articles carrying themes reinforced by the author's 20 year career as a Texas crime analyst.  Individual laws and specific criminals are fair game for feature articles that give readers more information than mainstream media sources.
Take All Prisoners – This Psychology Today blog goes "Inside the Fence" to consider mental health issues of the criminal justice system, including prisoner health and other components of the penal system.  Entries analyze the psychology of criminals, providing valuable insight for preventing future crimes.  Forensic psychology and other specialized areas related to criminal justice provide topics for blog entries, as well as psychological analysis for specific groups of criminals – children, for example.  Conduct disorders that lead to criminal behavior are also scrutinized for insight into how they eventually cause criminal activity.
Officer Smith – Thoughts from Behind the Badge – Blogs run by police officers are some of the most credible, because the information they provide is often laid-out first-hand, by the law enforcement agents themselves.  This blog is a casual example of an individually administered peace officer site, with authentic, original material.  In this case, a California police officer presents straightforward opinions and musing about current events and actual on-the-job tales of criminal justice.  The frank discussion includes examples of things not to do when a police officer is requesting your attention, and stories about criminals who learn the hard way that police officers usually prevail when challenged.
Chris Uggen's Blog – Sociology and criminology are key components of the criminal justice system in the United States, providing glimpses into the minds and motivations of criminals and illuminating long term crime trends.  Bloggers like Chris Uggen delve into the broad questions behind criminal behavior and what leads to criminal conduct.  Critical analysis is employed to dissect social trends for kernels of wisdom that can be applied universally, to create better criminal justice outcomes.  By analyzing how people behave in groups, we are better able to understand the dynamics between "normal" and criminal behaviors.
Vera Institute of Justice Blog – The Institute behind this blog is dedicated to fairer justice and equality within the legal system, acting as a project manager and consultant to the criminal justice industry.  The group's research and information is reflected in blog entries about prisons, including policy and social considerations related to incarceration.  Financial crime and immigrant issues are discussed in recent posts, illuminating a deeper side of the justice system, which is not always featured in mainstream news stories.  State crime news and other current criminal justice developments are analyzed in periodic posts that highlight social trends in criminal justice areas like sexual abuse and white-collar crime.
The Detective's Diary – Jan Tucker is a private investigator and advocate for causes related to criminal justice.  He is a columnist and contributor to criminal justice publications, and also speaks about public safety issues on Black Talk Radio.  His blog entries announce events and other newsworthy happenings within the law enforcement community, especially those which focus on Latin American causes, for which Tucker is a supporter.  Police information and notifications regarding changes to existing laws are present, as well as endorsements for particular causes Mr. Tucker promotes.
Schneier on Security – From wide angle views of United States surveillance and security policies, to individual examples of how you can increase your own personal safety, this blog contains a wide range of analysis.  Academic articles are featured to illuminate current events and show research on the cutting edge of criminal justice legislation, like internet safety for children.  Updates about laws and research round out the material presented by Bruce Schneier, which includes a look at emerging technologies and devices changing the way we conduct our national and personal safety affairs.
Cold Case Squad – Joe Giacalone investigates cold cases and evaluates them to see if they are worth re-opening.  Informative blog entries expand news stories, focusing on criminal behavior and cold cases.  Old cases, never solved, are the focus of entries that expose crime investigation techniques for curious readers, but the studies are also serious looks at real cases.  Death investigation policies and procedures are analyzed, with an eye toward clearing more cases.  What you can do correctly, and what may have already been done wrong, are evaluated to improve the investigation process and clear more cases.
Crime and Consequences – Sponsored by the Criminal Justice Legal Foundation, articles focus on important developments in criminal justice – from current events, to historical analysis.  News stories that have impacts on the criminal justice system, and other relevant topics, are put under the microscope to provide greater understanding of legal issues.  Prison policy, first amendment rights, and other social concerns taken from the headlines provide topics of discussion for posts on the site.  Important Supreme Court cases and hot-button social issues like the death penalty are covered extensively.
Cops Alive – Law enforcement professionals need help while they are on active duty, but there are also questions to be answered after their service is over.  This blog helps provide information for officers actively engaged in public safety, as well as those who have provided service and are no longer staffers with law enforcement agencies.  Articles keep readers abreast of changes in laws and about legislation impacting criminal justice.  Legal issues and their law enforcement consequences are discussed, providing general references for officers in need.  Expert contributors, most hailing from law enforcement careers, provide insight into real-life peace officer concerns.
SGT Says – Thirty-five years of law enforcement experience stand behind the information contained in this resource.  Takeaways are the result of experience collected on real police calls over the author's entire career in law enforcement.  Topics include crime prevention techniques, like installing burglar alarms and learning personal defense practices designed to keep people safer.  Various weapons are used by police officers, so the author does not shy away from including them in discussions of public safety.  Rifles, shotguns and handguns, as well as non-lethal personal defense tools like Tasers and sprays are featured in anecdotes about shootouts, protests, riots and a host of other types of police calls.
Blue Sheepdog – This organization provides information and resources for police officers, covering material in three primary areas.  Training, criminal justice information, and reviews of law enforcement products are the most important areas of discussion for sponsors of this blog, who aim to help officers in any way they can.  Firearms and other gear are reviewed by the professionals who use them, providing invaluable insight into equipment and supplies that might mean the difference between life and death in the field.  Job postings and other peace officer resources are also available for readers, who access information in a variety of formats.
Positive Leo – Law enforcement and criminal justice are areas that draw diverse viewpoints, so the professions often come under scrutiny for the opinions expressed by officers and other staffers.  Unfortunately, a great deal of the press is negative, so this blog challenges the status quo, focusing on the positive aspects of criminal justice instead.  Entries cover widespread happenings in criminal justice, from individual department successes to changes in law enforcement policy benefitting officers. To recognize exemplary behavior, individual peacekeepers are featured in profiles calling out their strengths and accomplishments.
Connected Cops – Focusing on the role of the Internet and social media outlets on law enforcement, this cutting edge blog keeps readers informed about modern communication and social networking.  Pinterest, twitter and other ways people connect are now woven into the fabric of our lives, so it only follows that they play a role in policing Americans too.  News from around the web is compiled here to provide quick access to articles about media and police.  Regular contributors include law enforcement professionals and social media experts familiar with criminal justice uses for social media connections.
My Life of Crime – Bonnie Kernene maintains this resource about crimes of all kind, but the focus is generally on violent or high-profile crimes against people.  The site is dedicated to the principle that it is the victims of crimes, rather than the perpetrators that should be remembered, and that victims' rights should always come first.  By remembering victims, we preserve the human element of violent crime, adding deterrence against future acts of violence.  The blog includes posts from Bonnie's Twitter account, and allows readers to keep tabs on current cases.  Individual crimes are taken from the headlines, and updated with information about how criminal justice unfolds with each case.
Center on Juvenile and Criminal Justice Blog – Programs of rehabilitation for boys and girls across America are administered to gain the maximum benefit for troubled youth.  Blog entries look at who is committing crimes and criminal justice interventions used to curb criminal behavior among youths.  Modern issues like gun violence and the escalation of violent crime among young people are discussed frankly, in order to change people's lives and address problems within the criminal justice system.  The blog highlights social trends, as they relate to law, equality, and justice.  Policies are examined, from those maintained by the presidential administration all the way down to local police enforcement.  Current legal arguments are dissected, to shed light on legal cases as they move through the court system, setting precedents for those that follow.
Global Guerrillas – Various versions of the future are entertained by people passionate about how things will eventually go for the human race.  Whatever you believe, it is safe to say that the realm of possibilities changes daily.  National security and criminal justice concerns are always evolving in the face of growing technology and constantly responding to the new ways criminals exploit security.  As a result, the future of national security is adapting to defend against new crimes and illegal tactics.  Systems disruptions and other tech-oriented strategies were not a part of past conflicts, but blogs like this one point to the important role they play in modern disagreements, and the increasing role technology plays in crime.
Women in Crime Ink – Crimes involving women account for a unique segment of illegal activity within the criminal justice system, analyzed here by a bevy of crime experts.  Regular blog contributors include prosecutors from all levels of the legal system, as well as journalists familiar with crime reporting.  Experts from forensic disciplines and other social analysts are also represented, with posts addressing the psychology of criminals.  Tracking social trends helps criminal justice professionals and other interested readers stay current, so the unique viewpoints expressed in the blog help a wide range of followers.
HLS Watch – Homeland Security Watch provides news and opinions about important domestic security issues.  By analyzing current events, and the policies behind positive security outcomes, the blog contributes better ideas and procedures for national security.  Recent topics of blog posts include disaster preparedness and personal safety concerns, as well as features about the key players responsible for establishing national security policy.  On HLS Watch, news stories about hurricane recovery efforts are at home beside blog entries about political candidates most likely to focus on homeland security.
David Bratzer – Criminal justice policy and other issues germane to his profession are explored with blog entries posted to this site, maintained by a police officer from British Columbia, Canada.  Reform oriented articles, especially concerning drug policy in North America, are the backbone of David Bratzer's site.  Mr. Bratzer graduated from the Police Academy at Justice Institute of British Columbia in 2006, before embarking on a career in law enforcement and sharing his own opinions online.  Recent articles tackle topics like bike theft in Canada and the impact of foot patrol officers on overall crime rates.
Riding in the Squad with Christ – Contributing authors cover a variety of topics related to police work, including musings about faith and how it interacts with other aspects of the job.  Tools of the trade are discussed, including reviews of products used by police officers. News recaps and links to feature stories in publications like The Guardian and New York Times are also present, stimulating analysis of current police practices and the laws that govern enforcement.  Recent reviews include tactical boots, which were broken-in by the author for two weeks, before being evaluated over the course of several days of wear.
Covered Law Enforcement – This Christian police blog embraces religion as an integral part of the law enforcement profession, re-interpreting the 'thin blue line' philosophy of law enforcement, to include a large place for Jesus Christ.  The site offers encouragement for police officers faced with challenges inherent to the job, like low pay, long work hours, and pressure that builds under the constant stress of being an officer.  Emotional and spiritual issues are tackled in blog posts that revive faith and help religious police officers stay true to god as they conduct the business of the people.
Momma Fargo – Unique insight contained in articles on Momma's blog come from a seasoned police officer who shares real life tales of criminal justice.  Experience plays a key role in the way police officers handle themselves in the field, so the author of this blog sheds light on the growth and development she experienced as a law enforcement professional.  Glimpses behind the scenes of police work and criminal justice allow her to share her opinions about topics ranging from seat belt laws to local criminal activity.  As an entertainment resource, opinions and personal stories provide the backdrop for actual crime drama.
Behind the Blue Line – This blog is maintained by the social media officer for the Vancouver Police Department, so the entries contain first-hand information, direct from the department.  The role of social media in law enforcement continues to grow, so departments nationwide are in the process of updating their capabilities in this area.  Daily blogging is a big step for police entities that also use Twitter, Facebook and Pinterest to stay visible to the public and to interact with citizens in entirely new ways.  The author of this Vancouver blog is ahead of the curve, sharing social media progress of the Canada Department.
Saskatoon Police Service Blog – Staying ahead of crime is facilitated by keeping the public informed.  Up-to-the-minute posts keep citizens abreast of criminal development in Saskatoon and surrounding areas.  Links to news features about crimes that have recently occurred – some still unsolved, provide quick access to information about the local criminal justice system.  Listings are also maintained on the site, alerting readers about special events and crime fighting tools available to the public.  The valuable service creates networking opportunities and makes it easier for individuals to share information that heads-off criminal activity before it occurs.
Phillypolice Blog – Providing a direct conduit between the local police department and the citizens it protects, this active blog contains important information.  Updating readers about police happenings is one of the best ways to stay ahead of criminals, so city-run blogs like this Philadelphia resource are playing greater roles in crime-fighting than ever before.  Crimes are highlighted in real-time, making it easier to spot perpetrators before the evidence grows cold.  Follow-up articles trace the progress of cases, staying with them until outcomes are reached in the criminal justice system.  Individual criminal profiles are also provided, reinforcing public awareness about particularly dangerous repeat offenders.
Crime Shadows News – Current events and general news related to criminal justice provide the bulk of the content maintained here by Chis Yarbrough.  Discussions include wide-angle views of public policy and civil rights, as well as looks at individual legal cases.  Links take readers to other criminal justice sites, focusing on exposing criminals before they strike again.  Pictures and featurettes call attention to perpetrators, especially those responsible for particularly atrocious crimes.
Houston Police Department Blog

– Following a growing trend in law enforcement, Houston Police Department maintains a blog used for a variety of functions.  Practical matters like recruiting and keeping readers informed about events are addressed using blog entries that keep citizens up-to-date.  Accountability and transparency are heightened when articles outline Department expenses and show how money was spent to improve the Department.  Human interest stories make Houston police officers more accessible to civilians, offering glimpses into the everyday lives of law enforcement professionals on-the-job.