The state of Oregon is located along the western coast of the United States, bordered by the Atlantic Ocean. Oregon also shares borders with the states of Washington, Idaho, Nevada, and California. A total of over 4 million people reside in Oregon. Metro areas include the city of Portland, Salem–the capital–and Eugene. Besides urban areas, the state of Oregon is largely characterized by its natural beauty and surroundings. Landscape includes Pacific coastlines, the volcanic Cascade Range, prairies, deserts, and far-stretching forest regions full of evergreen, deciduous, and mixed species of trees. The state is home to Crater Lake National Park. Local economy is based on agricultural, forestry, fishery, technology, and tourism industries. Oregon is home to several private and public universities and research facilities.
For the sake of this list, a "college" is considered any accredited public or private not-for-profit institution that offers four-year degree programs. Campus crime stats, graduation rates, and student retention rates were taken from U.S. Department of Education annual reports. Campus crime rates are based on the number of crimes per 1,000 residents.
Get the Badge!
Did Your City Make the List? Click here to get the badge and display it on your website!
#1 Corban University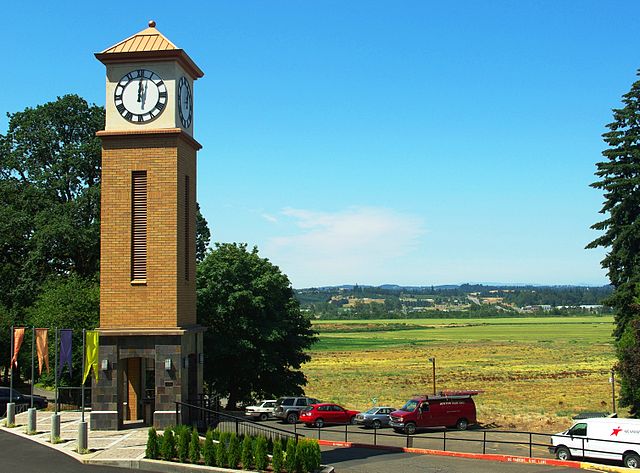 Salem, Oregon hosts Corban University, a private and independent college. Each year, approximately 1,000 students attend the school. Common academic concentrations include liberal arts, biblical studies, professional and graduate work. All students take Bible classes and also participate in regular community outreach efforts. Campus stretches over 142 acres that includes six residential halls and the Psalm Performing Arts Center. Students can become involved in athletics and the student-run radio station.
#2 Multnomah University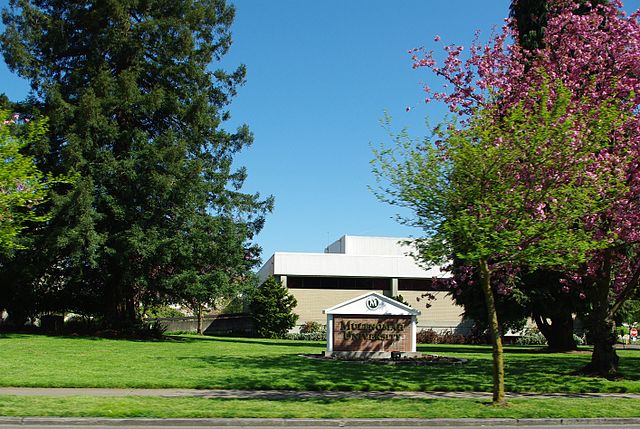 Multnomah University is located in Portland, Oregon. The Christian university provides programs at the bachelor's, master's, and doctorate level. There are a total of about 600 undergraduates, and an additional 260 postgraduates. In addition to the school's main campus, the university also hosts a satellite campus in Reno, Nevada. Multnomah encourages student participation in ministry work, in addition to concentration in Bible and Theology, Business, Global Studies, Music, Elementary Education, and TESOL, among others.
#3 George Fox University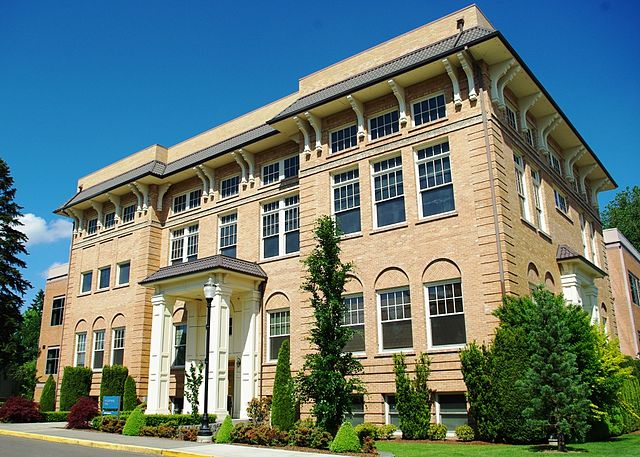 The liberal arts and Christian institution, George Fox University, welcomes approximately 2,400 undergraduate students and 1,400 graduate students each year. Campus extends over 100 acres in Newberg, Oregon. Additional university facilities and satellite locations include the Portland Center, Salem Site, and Redmond Site. Many students attend the school to pursue studies in economics, global business, elementary education, computer science, chemistry, marketing, music education, nursing, philosophy, politics, social work, and Spanish. Student can become involved in student life, including athletic and volunteer opportunities.
#4 Marylhurst University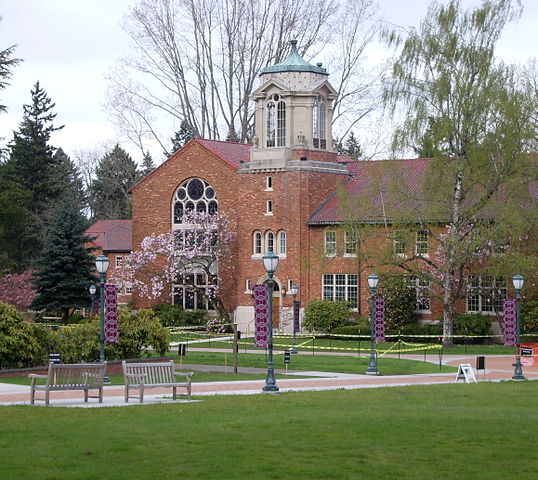 The private liberal arts school, Marylhurst University, is situated in Marylhurst, Oregon. Over 1,200 students attend the school each year, just south of Portland. Common undergraduate programs include liberal arts and business degrees. At the graduate level, students pursue concentrations in art therapy, business administration, teaching, and applied theology. Students can participate in campus events throughout the year, including Summer on the Green and the Oregon Sesquicentennial Film Festival.
#5 Northwest Christian University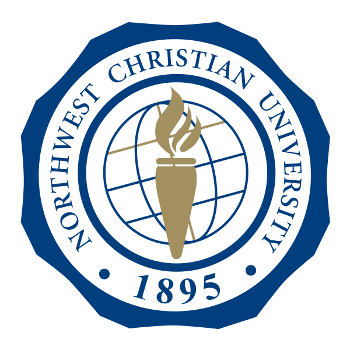 Situated in Eugene, Oregon, Northwest Christian University is a liberal arts college which has ranked high as a top baccalaureate college in the western United States. The School of Liberal Arts & Bible includes programs like History, Communication, Biology, Psychology, and Christian Ministry. The institution has been accredited by the Northwest Commission on Colleges and Universities, in addition to other prestigious councils and organizations. Student athletes can participate in sports such as basketball, cross country, golf, soccer, softball, and track & field as part of the National Association of Intercollegiate Athletics.
#6 Oregon Institute of Technology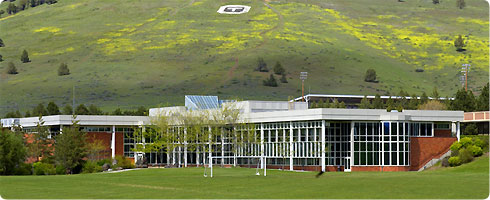 The Oregon Institute of Technology, or simply called Oregon Tech, includes a residential campus in Klamath Falls, Oregon and a centrally-located campus in Wilsonville, Oregon, as well as sites in Salem, La Grande, Oregon and Seattle, Washington. More than 4,200 students attend the school each year. Undergraduates have an option of a total of 37 majors, including health technology, psychology, and communication. The university has a particular emphasis the renewable energy industry, engineering, geomatics, and information technology.
#7 New Hope Christian College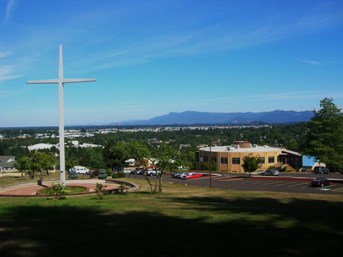 The four-year college known at New Hope Christian College is situated in Eugene, Oregon. Each year, students attend the Bible college in pursuit of studies in Christian education, intercultural studies, Biblical training, and pastoral studies. The school operates under accreditation from the Association for Biblical Higher Education. Athletics operate as part of the National Christian College Athletic Association.
#8 Concordia University – Oregon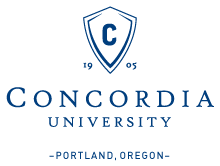 Portland, Oregon is home to Concordia University, a Lutheran liberal arts school. Undergraduates, graduates, and online or off-site students make up a total student body of approximately 7,000. Student can choose from 18 majors, in areas such as social work, theology, English, education, and nursing. Student athletes can participate in National Collegiate Athletic Association sports, including baseball, basketball, golf, soccer, and track & field.
#9 Oregon State University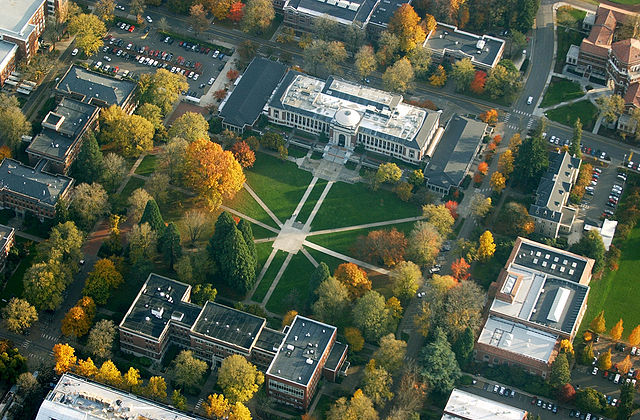 A public research institution, Oregon State University hosts more than 30,000 students annually. Undergraduates are offered over 200 undergraduate programs, within schools such as the College of Forestry, College of Education, College of Business, and College of Public Health and Human Sciences, among others. The school maintains extensive research facilities including the Hatfield Marine Center of Science, the Radiation Center, and the O.H Hinsdale Wave Research Laboratory, in addition to collaboration efforts with the Space Grant, Land Grant, and Sun Grant programs. Oregon State has consistently ranked high–on a national and international scale–for it Materials Science & Engineering program. The school offers over 900 online courses as well as classes at the Bend and Coravallis campuses.
#10 Eastern Oregon University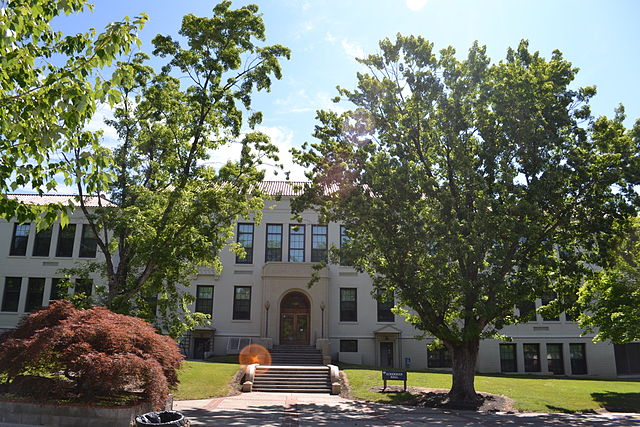 The public institution of Eastern Oregon University is located in Le Grande, Oregon. Each year, the school welcomes more than 3,700 students, including undergraduates and postgraduates. Undergraduates can pursue a bachelor's of science or a bachelor's of arts degree. Recently, East Oregon has added a bachelor of applied science to its degree offerings. Students can also earn their MFA, MBA, Master of Education, or Master of Arts in Teaching at the university. Students athletes participate in sports such as soccer, cross country, and volleyball as members of the National Association of Intercollegiate Athletics.
#11 University of Portland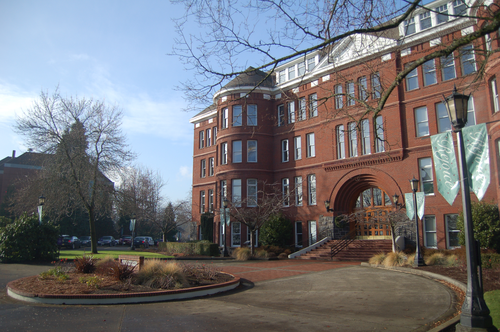 Situated in Portland, Oregon, the University of Portland is a private Roman Catholic university. Campus stretches across 124 acres, atop a cliff with views of the Willamette River. There are over 4,000 students at the school, including nearly 500 postgraduates. Students study under six colleges, with a core curriculum of liberal arts studies. Common concentrations include physics, psychology, social work, international languages & cultures, biology, and chemistry. The school hosts an Air Force ROTC program and  NCAA Division I sports teams.
#12 Western Oregon University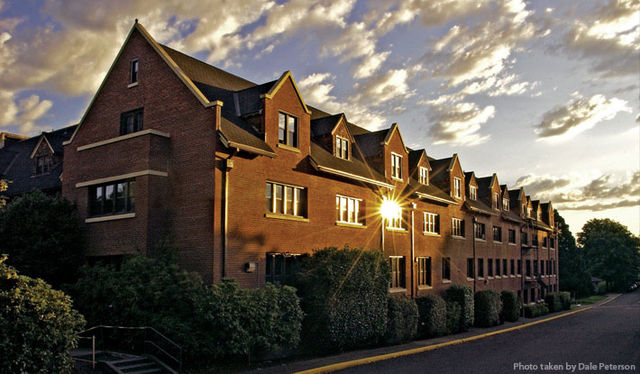 More than 6,000 students attend Western Oregon University in Monmouth each year. Approximately 1,000 of the students are postgraduates. All students study under either the College of Education or the College of Liberal Arts and Sciences. Western Oregon has a unique "Tuition Promise" policy, which guarantees tuition for students will remain consistent of their four years of attendance. The university also facilitates several initiatives to service veterans and their families, including the Veteran Success Center. Common areas of study at the school include education, economics, computer science, and creative arts, including the school's BA and BS in music.
#13 Pacific University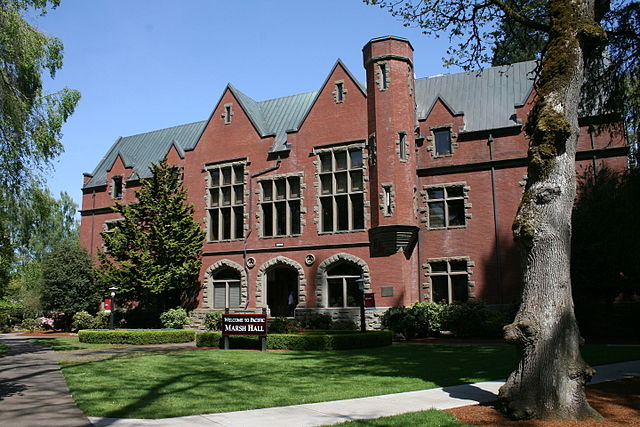 Forest Grove, Oregon is home to Pacific University, a private and co-educational school. Additional campuses are located in Eugene, Hillsboro, and Woodburn. About 3,500 students in total attend the university. Common areas of study include writing, health professions, education, and business. Schools include the colleges of Education, Arts & Sciences,Health Professions, Optometry, and Business. Students can become involved in non-academic activities such as Greek Life, the school's newspaper, and athletics.
#14 Reed College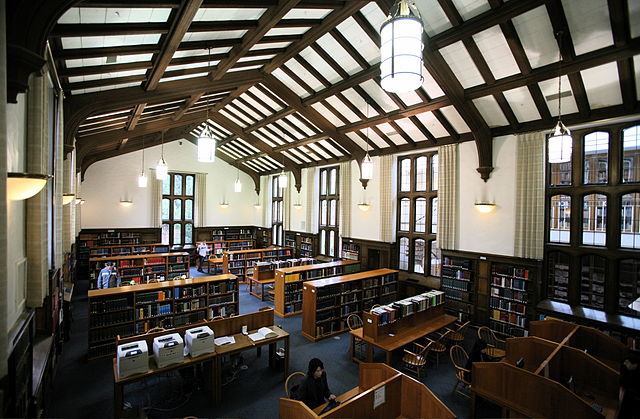 Reed College, situated in southeast Portland, is a private liberal arts school. Undergraduate and graduate students make up a total of approximately 1,400 students. Alumni have gone on to become Fulbright scholars, Watson Fellows, MacArthur Fellows, and Rhodes Scholars. Academic programs include arts, history, literature & languages, mathematics & natural sciences, and psychology and linguistics. Reed College operates extensive research facilities, including a nuclear reactor and Cherenkov radiation technique.
#15 Lewis & Clark College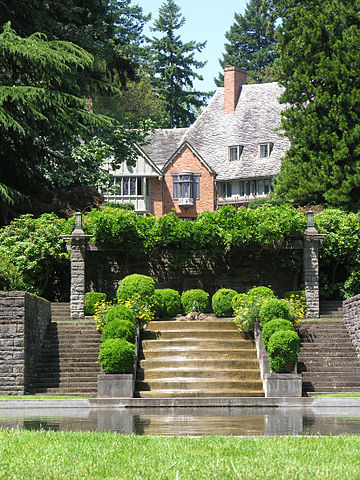 The liberal arts school of Lewis & Clark College is situated in Portland, Oregon. The college boasts a strong environmental law program at the School of Law, as well as a community involvement and social justice emphasis at the Graduate School of Education & Counseling. Approximately 3,500 students attend the school each year. Students are encouraged to travel abroad, in one of 36 countries. Besides academics, students can become involved in sustainability efforts on campus and NCAA athletics.
#16 Willamette University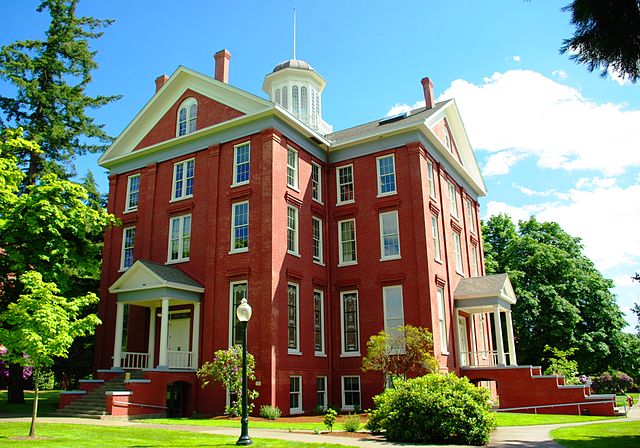 Salem, Oregon hosts Willamette University, a private liberal arts school. Each year, about 2,800 student are in attendance, approximately 2,000 of whom are undergraduates. Academics are based on a liberal arts curriculum, within the College of Liberal Arts. Graduate programs include the College of Law and the Graduate School of Management. The university encourages students to become active in student life, including Greek Life, new publications, and NCAA athletics.
#17 University of Oregon
The University of Oregon, or UO, is situated in Eugene Oregon along the Willamette River and Cascade Mountains as well as close proximity to the Pacific Ocean. The private research school welcomes over 24,000 students each year, of whom about a fifth are postgraduates. Students can choose between 316 academic programs between eight colleges, including the School of Journalism and Communication and the School of Architecture and Allied Arts. UO is best known for its research capabilities, including 21 separate facilities. UO is committed to sustainability through sustainable design.
#18 Pacific Northwest College of Art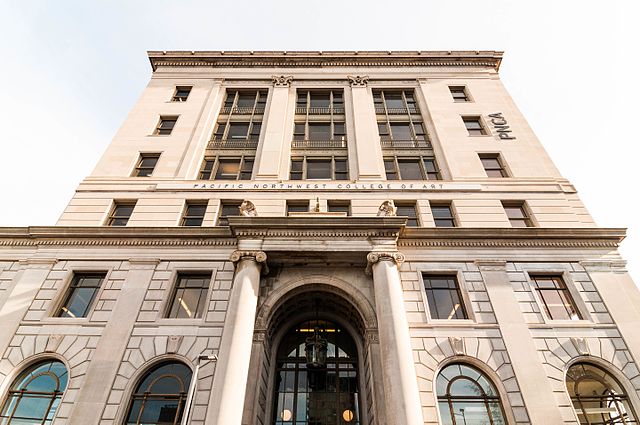 The fine arts and design school, Pacific Northwest College of Art, is set in Portland, Oregon. Over 500 students attend the school annually to pursue bachelor or fine arts degrees, master of fine arts (MFA), and master of arts (MA). Specific concentrations include Studio Arts, Painting + Drawing, Sculpture, Illustration, and Communication Design. Campus encompasses many showcase centers, including the Lodge Gallery, the Holt Gallery, the Dorothy Lemelson Innovation Studio, and New Commons, among others.
#19 Portland State University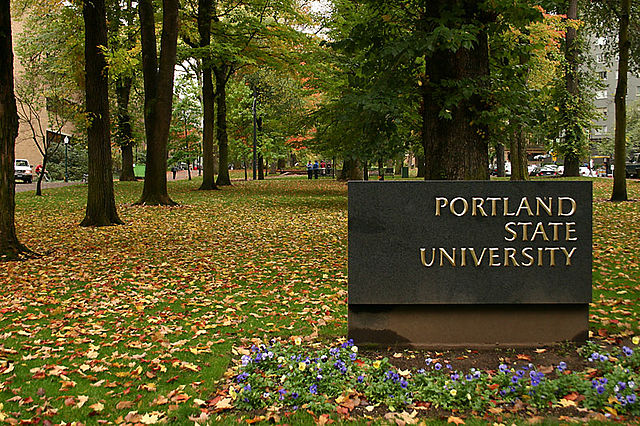 Portland State University, or PSU, is situated in downtown Portland. The research institution is open to both male and female student, totaling over 28,000. Undergraduates can choose from 123 programs of study among seven colleges, including the College of Liberal Arts and Sciences and the College of Urban and Public Affairs. Students can become involved in student publications, the Oregon Student Association, and Greek Life.
#20 Warner Pacific College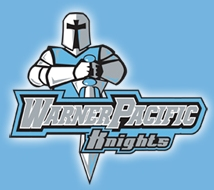 The Christian liberal arts school of Warner Pacific College is located in Portland, Oregon. Approximately 1,300 students attend the school each year. Campus is centrally located, and currently spans 15 acres, although the school has made plans to expand in the coming years. Students choose from 27 majors and 29 minors. Common concentrations include accounting, business administration, and human development. Student athletes can participate in sports such as cross country, soccer, and track & field as part of the National Association of Intercollegiate Athletics.
#21 Southern Oregon University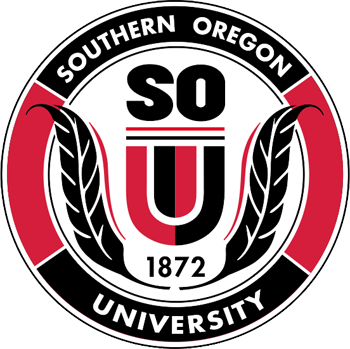 Situated in Ashland, Oregon, Southern Oregon University is set on a rural campus, of over 175 acres, Each year, approximately 6,200 students attend the university. Popular academic programs include natural sciences, criminology, economics, and business. Colleges include the College of Arts and Sciences, he school of nursing, the School of Sciences, and the School of Social Sciences. Students can join a literary magazine, newspaper, or other activities such as NAIA sports.
#22 Linfield College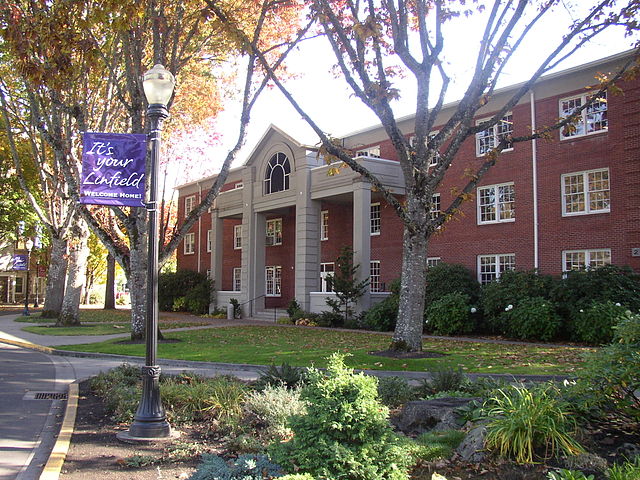 McMinnville, Oregon hosts Linfield College, a four-year liberal arts and sciences college. Approximately 2,500 students attend each year. A secondary campus is located in Portland, and encompasses the Linfield-Good Samaritan School of Nursing. The school has ranked high as a top bachelor's program school in the western United States. Linfield has also produced a number of notable alumni, including may Fulbright Scholars. Student athletes can becomes involved in NAIA Division II and Division III sports. Students can also participate in the KSLC student-run radio, campus newspaper, and Greek Life.
Share the "Safest Colleges" Badge on Your Site