The state of Michigan is located in the Midwest region of the United States. It is bordered by the states of Wisconsin, Indiana, and Ohio, in addition to to several of the Great Lakes. Michigan has a total population of nearly 10,000,000 residents. The Mackinac Bridge connects the main part of the state to the Upper and Lower Peninsula of Michigan. The state is well-regarded as an early settlement for immigrants and the birthplace of the automotive industry. The peninsula regions also cater to the tourism industry. Large cities include Detroit and Grand Rapids. Michigan is home to many research and development facilities as well as institutions for higher education.
For the sake of this list, a "college" is considered any accredited public or private not-for-profit institution that offers four-year degree programs. Campus crime stats, graduation rates, and student retention rates were taken from U.S. Department of Education annual reports. Campus crime rates are based on the number of crimes per 1,000 residents.
Get the Badge!
Did Your City Make the List? Click here to get the badge and display it on your website!
#1 Cornerstone University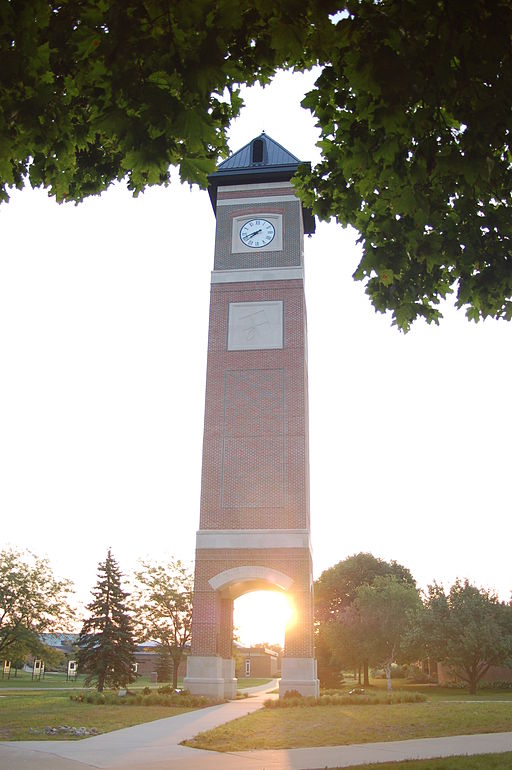 The independent Christian institution known as Cornerstone University is located in Grand Rapids, Michigan. Student, totaling 3,000, choose between undergraduate and graduate programs as well as seminary school. Over 60 academic programs are offered, including sciences, humanities, Bible, journalism, and the arts. The university belongs to the National Association of Intercollegiate Athletics. Students can also participate in the campus newspaper and the Cornerstone Journalism Institute.
#2 Davenport University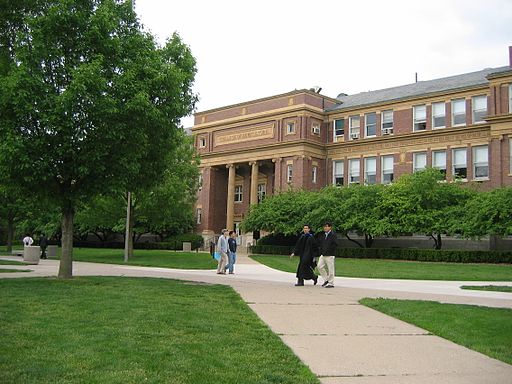 Davenport University, situated outside of Grand Rapids, Michigan, is a private, non-profit university. Currently, almost 12,500 undergraduate and graduate students are pursuing Associate's Bachelor's, and Master's degrees at the school. The school maintains a total of 11 campuses throughout the state, including locations in Battle Creek, Flint, Holland, Kalamazoo, and Traverse City. Students choose from 50 areas of study, including a variety of business majors. Students hail from around the United States as well as 42 additional countries.
#3 Calvin College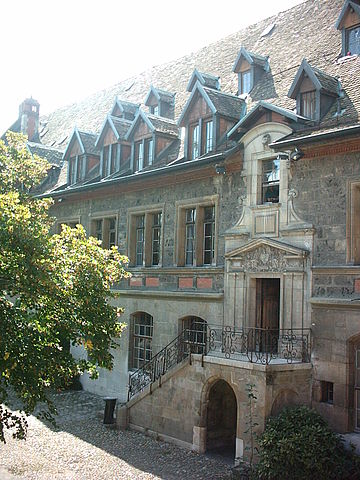 Liberal arts school Calvin College is situated in Grand Rapids, Michigan. The college's roots are in the Protestant tradition. Academics are sorted into Gateway, Competencies and Studies, and Capstone levels. About 4,000 students attend the school each year. Notable buildings on campus include the Science Building, the Spoelhof Center of social work, art and education, the Spoelhof Fieldhouse Complex, and the Covenant Fine Arts Center as well as the library, athletic facilities, chapel, and residence halls. Students can participate in over 70 clubs including an annual lip-sync competition.
#4 University of Michigan-Dearborn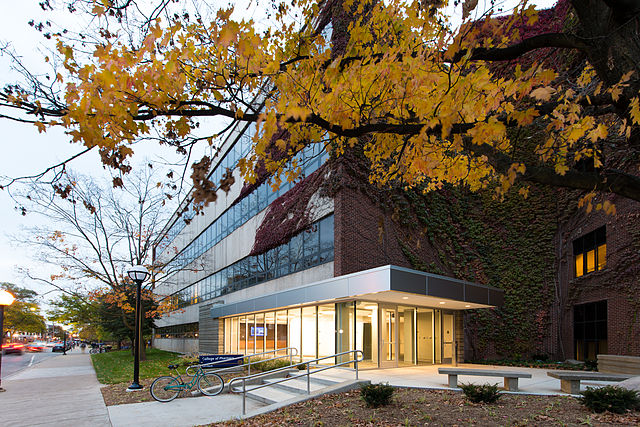 University of Michigan-Dearborn, or UM-D, is situated in Dearborn, Michigan. It's a public university and home to over 9,000 students, of which over 7,000 are undergraduates. Students have a choice of over 90 academic undergraduate programs, 20 masters degree programs, and 3 doctoral programs. University of Michigan-Dearborn prides itself on community involvement in the Metro Detroit area. Students can become involved in some of 125 recognized student organizations, including Campus Video Network, Student Activities Board, and Student Government.
#5 Madonna University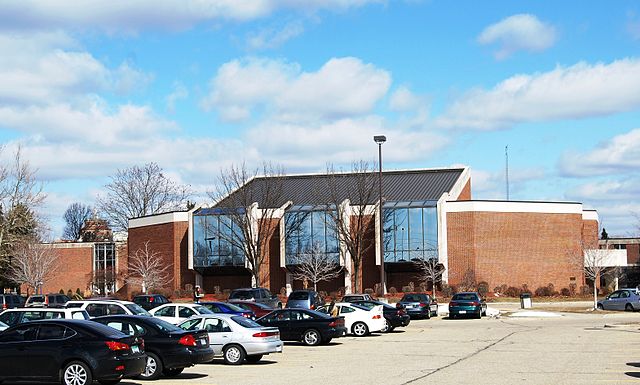 Madonna University is a Catholic liberal arts school in Livonia, Michigan. Approximately 4,500 students attend the main campus as well as extension campuses in other parts of the state. Undergraduate students choose from over 100 major programs. Common area of studies include education, criminal justice, history, and business. An additional 35 programs are available for master's students. Campus stretches across 80 acres. Students are encouraged to become involved in student athletics, publications, radio and television production teams.
#6 Michigan Technological University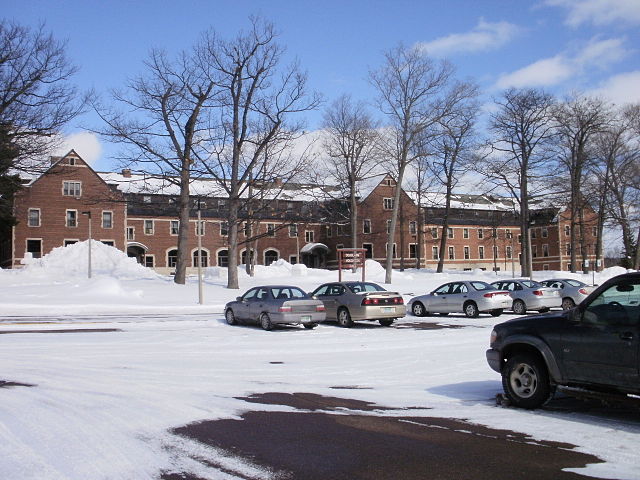 Also called Michigan Tech, TU, or even Tech, Michigan Technological University is located in Houghton, Michigan. Its campus stretches 925 acres, including bluffs that look out at Portage Lake. In addition to a strong engineering program, the school has also revamped its science, technology, business, and forestry programs. Today, students can choose from 130 degree programs. Athletic teams fall within the NCAA Division II Great Lakes Intercollegiate Athletic Conference. Student life includes Greek Life, Blue Key (National Blue Key honor society), the Daily Bull satirical student newspaper and student government.
#7 Lake Superior State University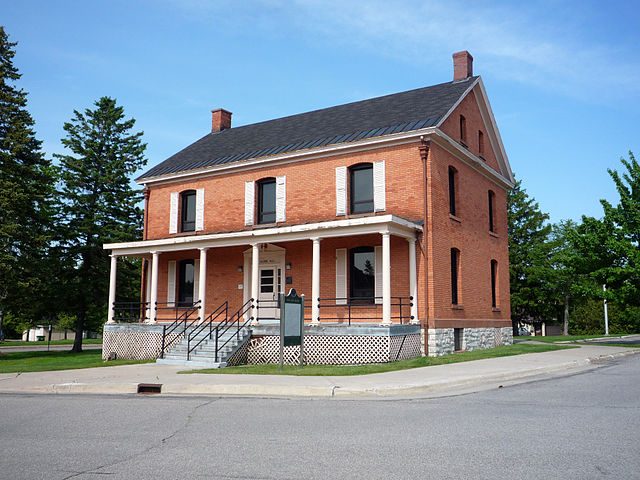 Lake Superior State University, or Lake State, is situated in Marie, Michigan. The small public school hosts 2,600 students each year, with a small percentage including postgraduates. Popular areas of study include engineering, chemistry, environmental studies, teach education, and criminal justice. Regional campuses are located in other parts of the state. Throughout the year, Lake State puts on several special student events, including  Snowman Burning, Snowmobile Race, and Ship's Horn. The schools hosts NCAA Division I athletics.
#8 Oakland University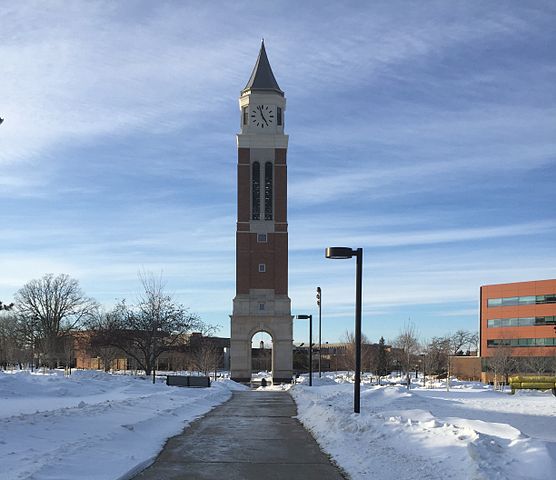 The public institution in Rochester Hills, Michigan is known as Oakland University. Campus is set in a suburban area, and is home to more than 20,000 students. Students choose from 139 bachelor's degrees and 127 graduate programs. Most studies fall in the School of Business Administration, College of Arts and Sciences, the School of Health Sciences, the School of Education and Human Services, the School of Engineering and Computer Science, and the School of Nursing. Several research centers are located on campus as well as recreational facilities like the campus golf course.
#9 Lawrence Technological University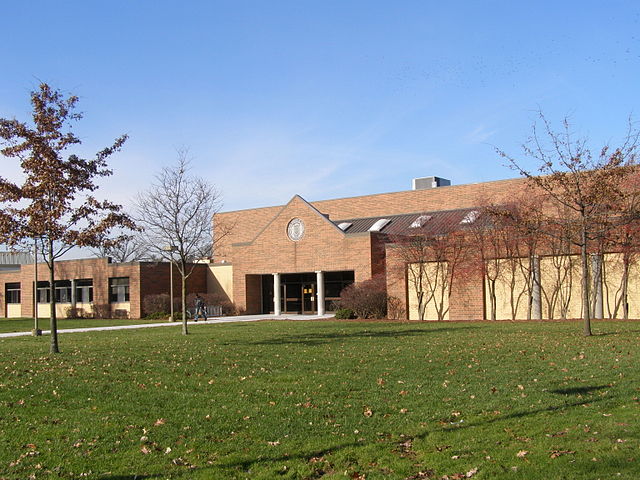 Lawrence Technological University, or LTU, is located in Southfield, Michigan. The private school welcomes over 4,000 undergraduate and graduate students each year. Academic programs focus on STEAM-related areas of study, meaning: science, technology, engineering, arts, and mathematics. Student athletes participate in NAIA Division II sports. Students can participate in over 40 student clubs as well as sororities and fraternities.
#10 University of Michigan-Flint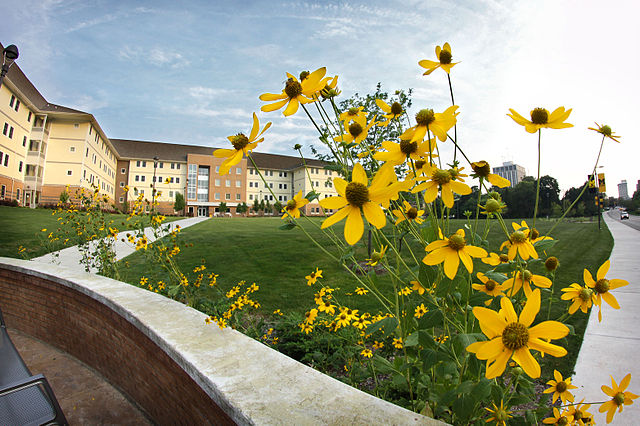 Also called U of M-Flint, the University of Michigan-Flint enrolls 6,800 undergraduates each year and 1,200 graduate students. Students study within the College of Arts and Sciences, the School of Management, the School of Health Professions and Studies, and the School of Education and Human Services. Student participate in organizations like student government and the student newspaper, as well as athletic teams like UM-Flint Wrestling, UM-Flint Women's Hockey, and UM-Flint Ultimate Frisbee.
#11 Grace Bible College
Grace Bible College of Grand Rapids, Michigan is an evangelical institution. More than 900 students attend the school set in a suburban area. Grace Bible College belongs to the Grace Gospel Fellowship, which encourages missionary work and ministry programs. The student to teacher ratio is 13:1. Athletics belong to the National Christian College Athletic Association and the Association of Christian College Athletics.
#12 University of Detroit Mercy
The Roman Catholic university, University of Detroit-Mercy, is associated with both the Society of Jesus and the Religious Sisters of Mercy. The Detroit campus welcomes almost 5,000 students each year, undergraduate and graduate. Common areas of study include clinical psychology, law, engineering, liberal arts, and nursing. Student athletes participate in NCAA Division I athletics. The school's campus includes many highlights, such as the Warren Loranger Architecture Building, Warren Loranger Architecture Building,World War I Memorial Clock Tower, and athletics field.
#13 Baker College Center for Graduate Studies
Originally founded in Flint Township, Michigan, Baker College Center for Graduate Studies now has locations across Michigan and in Pennsylvania. Over 150 career-driven programs are offered to students, such as teaching, nursing, human services, healthcare, and Internet technologies. Baker belongs to the Michigan Association of Collegiate Registrars & Admissions Officers (MACRAO) Transfer Agreement, which makes it easier to transfer credits to the institution from another.
#14 College for Creative Studies

The private school known as the College for Creative Studies enrolls 1,300 students each year. Campus is located in Detroit, Michigan. Common majors include Integrated Design and Transportation Design, Fine Arts, Graphic Design, Entertainment Arts, Art Education, Product Design, and Copywriting. The school is accredited by the Higher Learning Commission of the North Central Association of Colleges and Schools. Student can pursue a Fine Arts degree at the bachelor or master's level. Notable alumni have made a name for themselves in the world of advertising, crafts, entertainment art, graphic design, and fine arts.
#15 Aquinas College-Michigan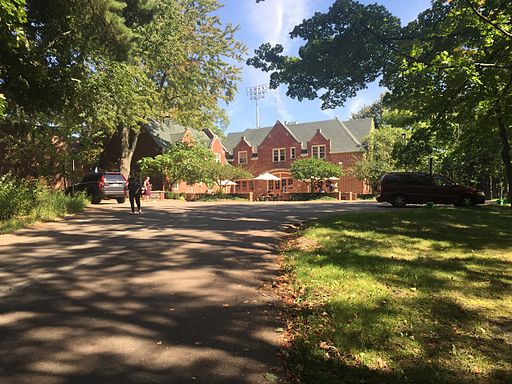 Situated in Grand Rapids, Michigan, Aquinas College-Michigan is a small Catholic school. Each year, 1,600 undergraduates attend the school, with an additional 225 students who attend part-time. Post graduates also make up a small percentage of the total student body. Students choose from 60 majors. The school encourages students to study abroad for at least a semester, including a program in Rome. Organizations on campus include diversity clubs, sports teams, and student publications.
#16 Andrews University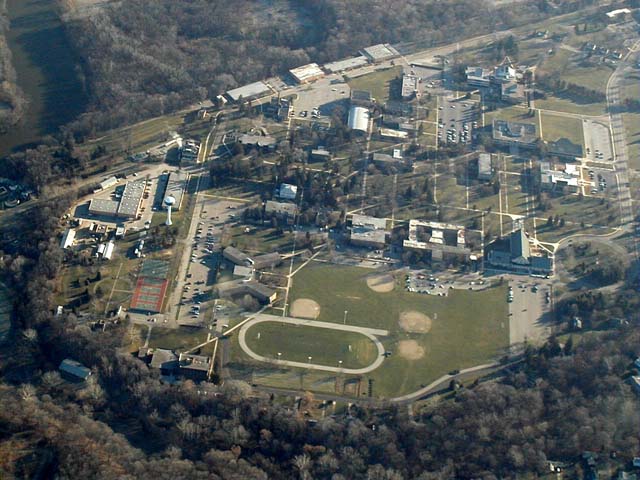 Andrews University of Berrien Springs, Michigan is associated with the Seventh-day Adventist school system. Undergradutes, totaling about 1,700, can choose from 130 undergraduate programs. Andrews also enrolls about 850 in its seminary program each year. The school has been accredited by the Higher Learning Commission and the Adventist Accrediting Association. Campus is located only 12 miles from Lake Michigan and is also close to the University of Notre Dame. Campus highlights include an arboretum, the Howard Performing Arts Center, and single-sex residence halls.
#17 Hope College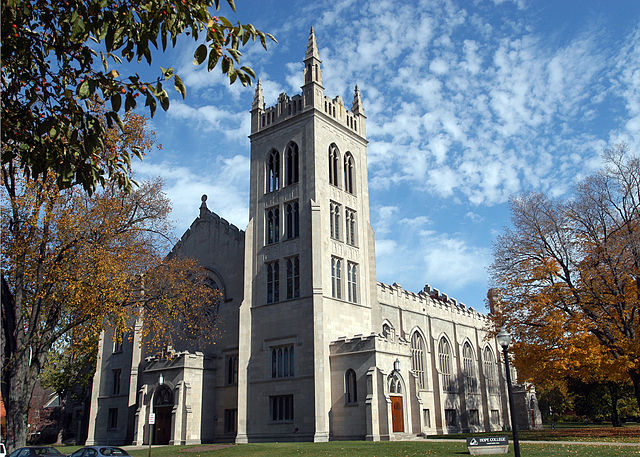 Hope College of Holland, Michigan is a liberal arts college that hosts 3,600 students each year. The school was founded in 1862 and maintains its association with the Reformed Church of America. Students choose from over 90 majors for a degree of Bachelor of Arts, Bachlor of Science in Engineering, or Bachelor of Science in Nursing. The school maintains additional locations in Philadelphia, Washington, D.C., and Chicago as well as international locations. Student organizations include a Dance Marathon, literary magazine, spiritual clubs, and athletics.
#18 Alma College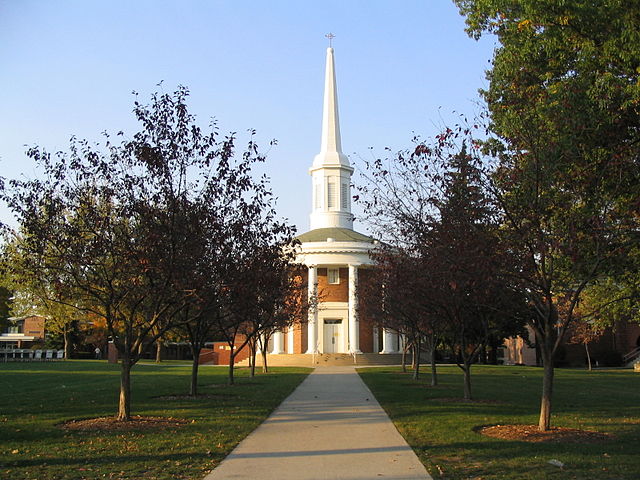 Located in the small town of Alma, Michigan, Alma College is a private liberal arts school. Students totaling 1,300 undergraduates pursue degrees in 41 majors. Common areas of study include biology, psychology, business administration, health science, education, and history. The academic calendar follows a 4-4-1 schedule, meaning 14-term weeks in the fall and winter are followed by a four-week session in May. Under the Alma Commitment, students are offered scholarship funds to pursue internship, fellowship, or study abroad opportunities.
#19 Kettering University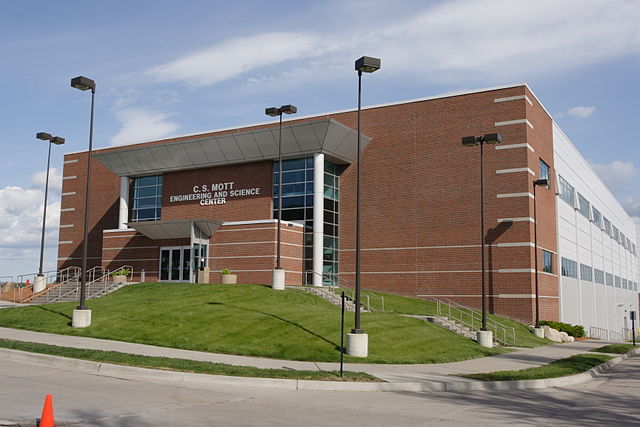 Kettering University is located in Flint, Michigan. It's a private school that emphasizes experienced-based learning. A total of almost 2,000 undergraduates and an additional 300 graduates come to the school to pursue studies such as chemical engineering, computer science, applied mathematics, and applied science. All students engage in a five coop terms program, which means they participate in paid work experience alongside their area of study. Kettering is considered one of the leading feeder universities to Harvard Business School.
#20 Wayne State University

Wayne State University is located in the Historic District of Detroit, Michigan. Over 2,700 students call the 203-acre campus home. Wayne State is among the 100 largest universities in the country. Main campus alone has over 100 education and research-focused buildings. In addition, there are several other satellite campuses in the Detroit area. Students choose from 13 schools, including the College of Nursing, the School of Medicine, and the College of Fine, Performing, and Communication Arts among others. Each year the school hosts the Detroit Windsor International Film Festival. The school is home to NCAA Division II athletics.
#21 University of Michigan-Ann Arbor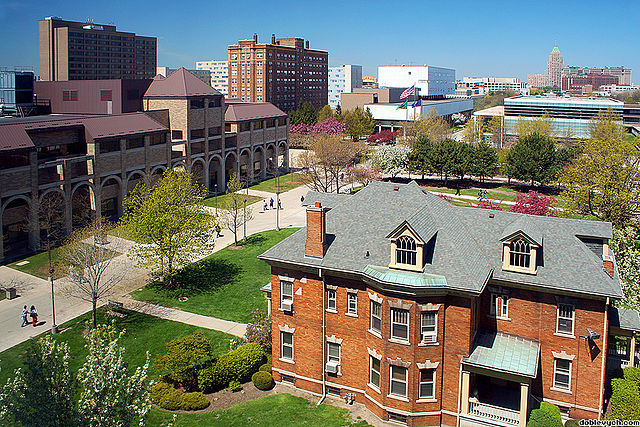 The University of Michigan-Ann Arbor, more simply called Michigan, is a public research school. The campus set in Anna Arbor, Michigan welcomes 43,600 students each year. Undergraduates total about 28,400 students, and postgraduates make up an additional 15,200. Additional campuses are located in Detroit and Flint, Michigan. Graduate programs focus especially on STEM fields, as well as the humanities and social sciences. Michigan's Wolverines belong to NCAA Division I athletics and is also a member of the Big Ten Conference.
#22 Marygrove College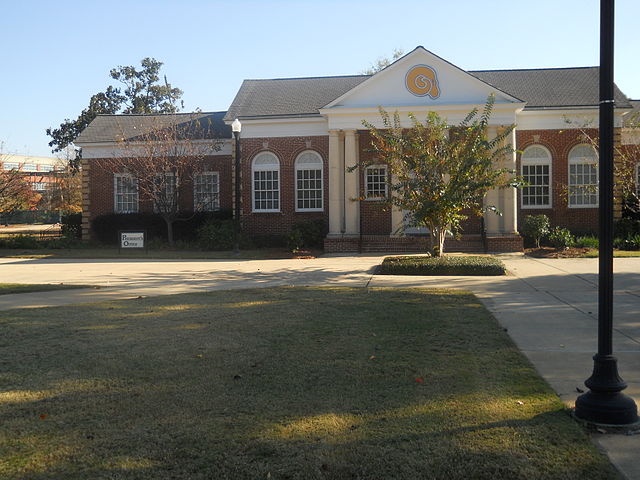 Marygrove College is a liberal arts college in Detroit Michigan, founded on Catholic principles. The school of over 2,000 students receives support from the Sisters, Servants of the Immaculate Heart of Mary. Campus spreads across 53 acres and includes Tudor Gothic style buildings. Students choose from 31 bachelor's degree programs and 7 master's programs. Marygrove belongs to the National Association of Intercollegiate Athletics.
#23 Concordia University-Ann Arbor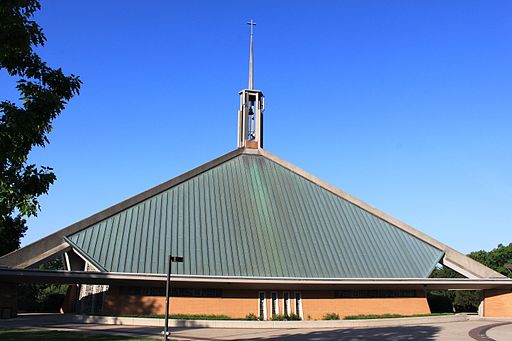 Situated in Anna Arbor Michigan, Concordia University-Ann Arbor is a private liberal arts school. Each year, approximately 700 students attend the small school. Students can choose from over 70 areas of study. Concordia encourages students to study abroad and also take on internship or career-focused learning opportunities in addition to their classroom training. Student athletes compete in sports within the National Association of Intercollegiate Athletics.
#24 Central Michigan University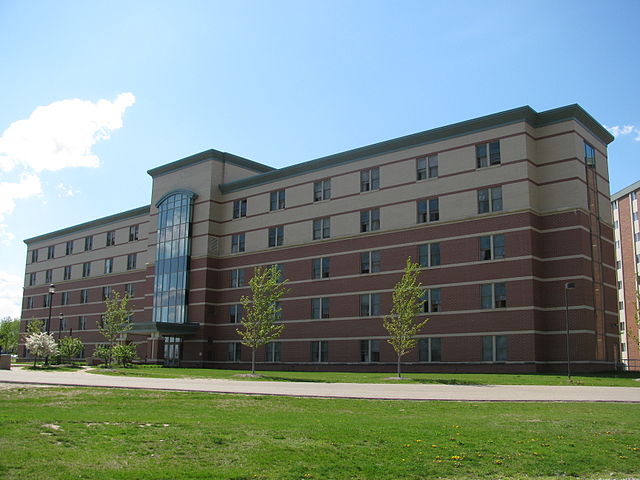 Mount Pleasant, Michigan is home to Central Michigan University. It's considered among one of the 100 largest universities in the nation. About 20,000 students attend the Mount Pleasant location, although an additional 7,000 students attend satellite locations around the world. There are 2000 academic programs to choose from, including journalism, psychology, entrepreneurship, audiology, and music. Athletes at the school participate in the NCAA Division I Mid-American Conference. There are 22 residence halls on campus, including dormitories with a specific focus for students to more closely collaborate with colleagues, for example: the Herrig Hall (music) and the Woldt Hall (science and technology).
#25 Albion College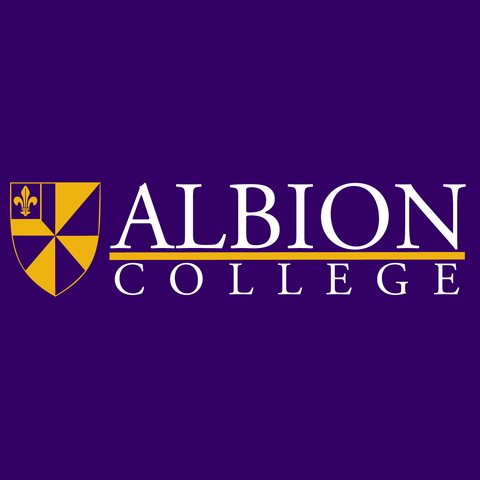 The liberal arts school of Albion College is set in Albion, Michigan. The institution is a private liberal arts school affiliated with the United Methodist Church. Approximately 1,400 students attend the school. Students choose from 30 academic majors in pursuit of a Bachelor of Arts or Bachelor of Fine Arts degree. Students can become involved in extracurriculars such as Habitat for Humanity International, Karate Club, and intramural sports. Athletics fall under the NCAA Division III category.
#26 Northern Michigan University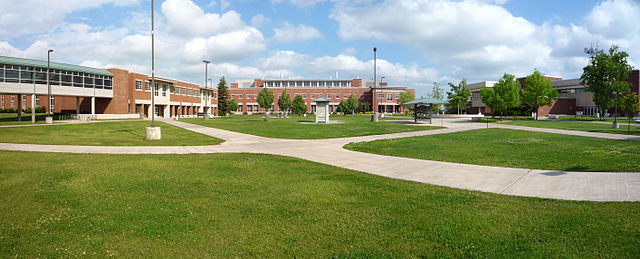 Northern Michigan University is located in Marquette of the Upper Peninsula region of Michigan. Almost 9,000 students attend the public, four-year university each year. Campus spans 350 acres, and includes 10 academic buildings with an additional 210 teaching spaces. Additional facilities focus on art and design, a theater, library, science complex, and NMU athletic department's Superior Dome.
#27 Ferris State University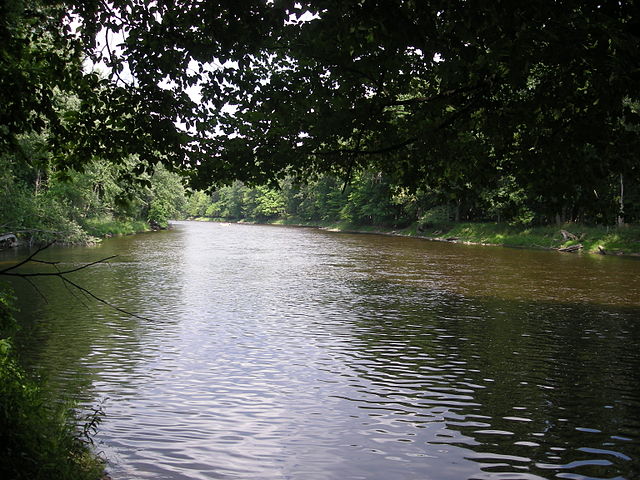 Big Rapids, Michigan is home to Ferris State University and more than 14,700 students. Ferris is considered the ninth largest in the state. The public university, in addition to its campus headquarters, also hosts an additional 19 off-campus locations. Students pick from more than 170 areas of study within 8 colleges. Master's degree programs include technical education, nursing, fine arts, and criminal justice, among others. Outside of classes, students can become involved in student government, athletics, radio and Greek Life.
#28 Michigan State University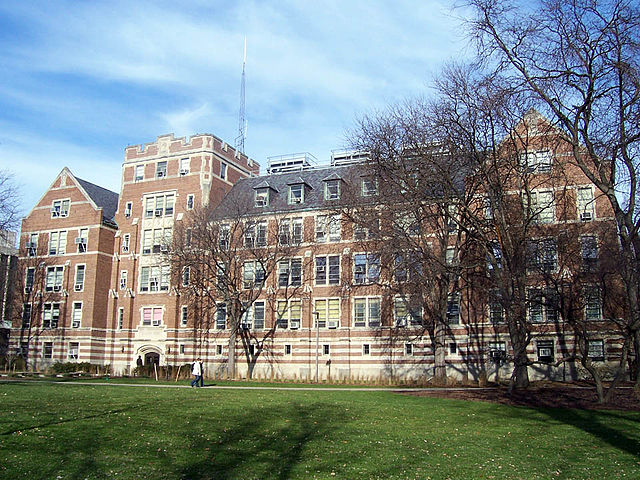 Located in East Lansing, Michigan, Michigan State University enrolls over 50,000 students each year. It is the ninth-biggest university in the United States. The schools boasts over half a million alumni around the world today. MSU has consistently ranked high as a research institution and a center for higher education. MSU was instrumental in creating programs in supply chain management, hospitality, and music therapy early on. Top graduate programs include African history, elementary and secondary education, criminology, and nuclear physics, among others. Michigan State is a NCAA Division I school and a member of the Big Ten.
#29 Eastern Michigan University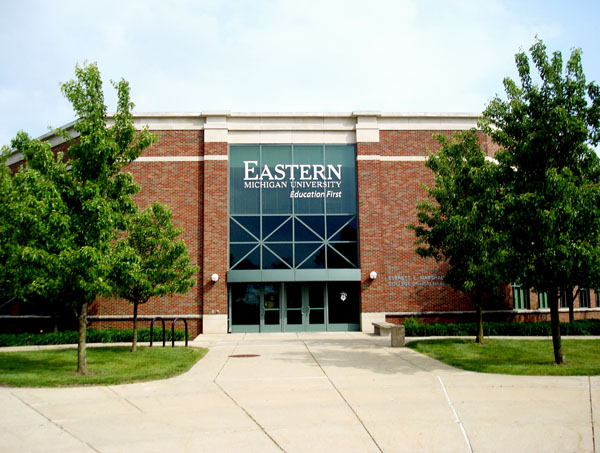 Eastern Michigan University of Ypsilanti, Michigan is located 35 miles from Detroit and only 8 miles from Ann Arbor. There are 18,500 undergraduate students and an additional 4,800 postgraduate students who attend the school each year. There are seven colleges at EMU, including the College of Business, College of Arts and Sciences, College of Health and Human Services, College of Technology, Honors College, and Graduate School. Campus spans 800 acres and houses more than 120 buildings. Students can become involved in athletics, student publications, Greek Life, and cultural and volunteer groups.
#30 Olivet College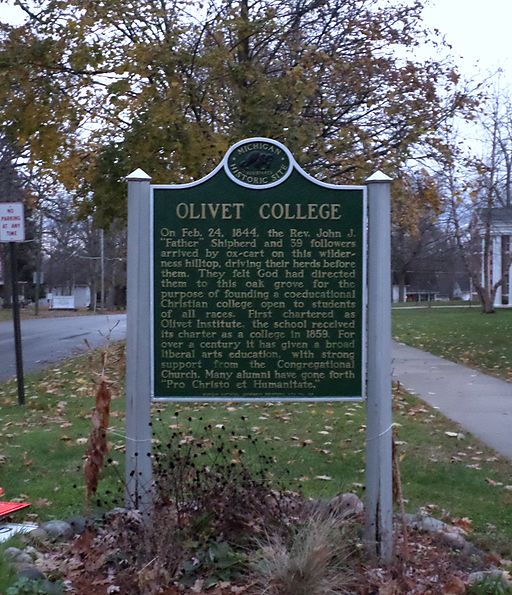 Set 200 miles west of Detroit, Olivet College is located in Olivet, Michigan. The institution is a liberal arts school affiliated with the United Church of Christ and the National Association of Congregational Christian Churches. Just over 1,000 students pursue degrees from a list of 28 programs on the bachelor or master's level. The school's athletic teams participate in the Michigan Intercollegiate Athletic Association. Students can also work for the WOCR radio station.
#31 Finlandia University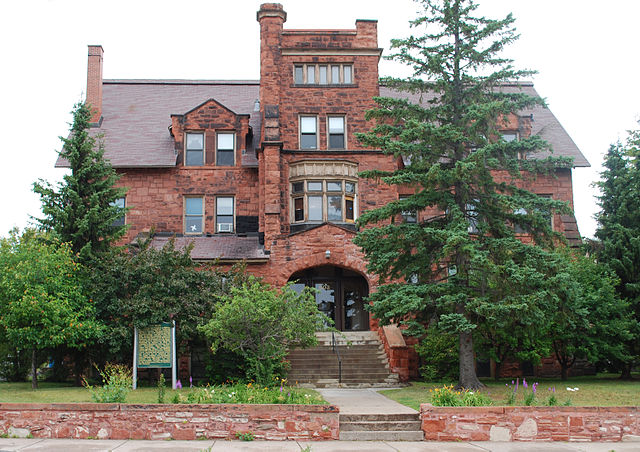 Finlandia University is located in Hancock, Michigan. The private school is affiliated with the Evangelical Lutheran Church of America. Campus is in a rural setting, with highlights such as the Old Main building and Finlandia Hall. Students can choose to pursue a Bachelor of Fine Arts in programs like Digital Art and Integrated Design, a Bachelor of Business Administration in concentration like marketing or accounting, as well as Bachelor of Human Services and Bachelor of Liberal Arts with a focus in psychology, English, Art Therapy, Communication, and Sociology. Athletics fall within the NCAA Division III. Students are encourage to study abroad during their time at Finlandia.
Share the "Safest Colleges" Badge on Your Site