The state of Indiana is located in the regional Midwest south of the Great Lakes. Although it is the 38th largest state, it is also the 16th most populous. There are over 6.5 million residents in total. Local economy has long relied on small industrial cities. Major sports teams include the Indianapolis Colts as well as motorsport racing teams. The state is home to metropolis centers like Indianapolis, as well as top ranked universities nationwide.
For the sake of this list , a "college" is considered any accredited public or private not-for-profit institution that offers four-year degree programs. Campus crime stats, graduation rates, and student retention rates were taken from U.S. Department of Education annual reports. Campus crime rates are based on the number of crimes per 1,000 residents.
Get the Badge!
Did Your College Make the List? Click here to get the badge and display it on your website!
#1 Huntington University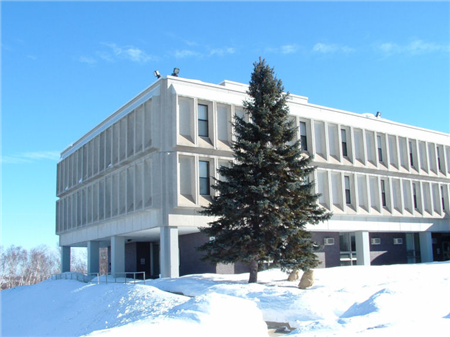 Huntington University is a member institution of the Council of Christian Colleges and Universities (CCCU), located in Huntington, Indiana. Just over 1,000 students are enrolled in the school. Students have the opportunity to choose from more than 70 academic tracks, including popular majors like film, exercise science, and social work. Huntington is a member of the National Association of Intercollegiate Athletics as well as the National Christian Central College Conference.
#2 Indiana University-Kokomo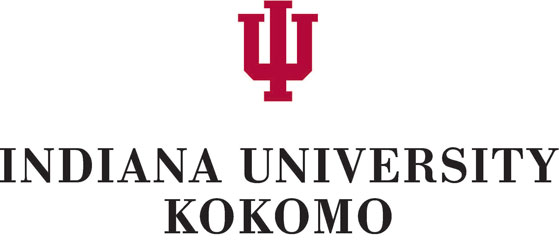 Also called IUK or IU, Indiana University-Kokomo belongs to the Indiana University system. This North Central Association of Colleges and School institution welcomes over 4,000 students each year, including undergraduates. IUK maintains a 18:1 student ratio and offers 60 degrees, including informatics, criminal justice, business and education as well as master's programs and associate degrees.
#3 Goshen College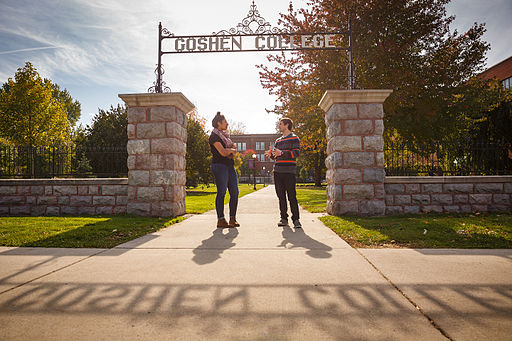 Goshen College is a small school of 775 undergraduate students with ties to the Mennonite Church USA. Goshen boasts an extensive book collection at the Mennonite Historical Library, with 75,000 available volumes. Academics include pre-professional programs like pre-architecture, pre-law, pre-engineering, pre-seminary, and pre-veterinary. As part of a study-service term, students are require to study abroad for a semester or enroll in an intercultural experience.
#4 Bethel College-Indiana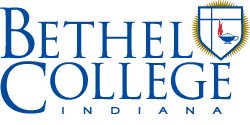 Located in Mishawaka, Indiana, Bethel College is associated with the evangelical Christian Missionary Church. Bethel is a liberal arts institution that enrolls approximately 2,000 students each year including undergraduate and graduate students. All students take Bible courses in addition to traditional liberal arts classes. The institution belongs to the National Association of Intercollegiate Athletics and Division II basketball.
#5 Indiana Wesleyan University
The private, evangelical institution, Indiana Wesleyan University, is located in Marion, Indiana. IWU is considered the largest private university in the state. It is also a member of the Council for Christian Colleges and Universities. The school over 15,000 students each year, including undergraduate and graduate students. Students can choose from 87 undergraduate majors as well as professional educational programs. Wesleyan has won awards for its expansive and picturesque campus, which spans 345 acres.
#6 University of Saint Francis-Indiana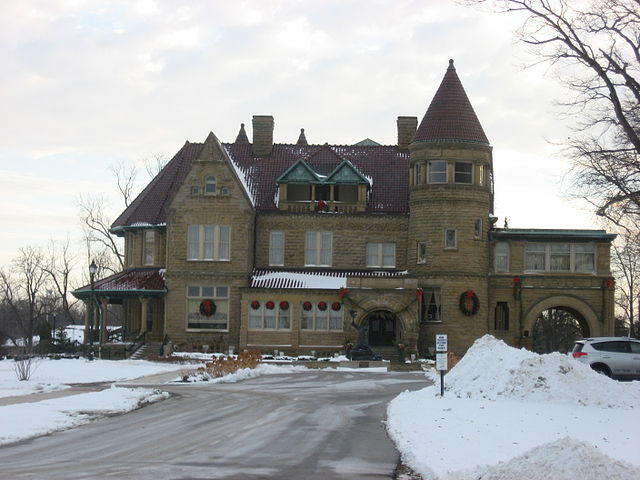 The Univeristy of Saint Francis-Indiana is associated with the Roman Catholic Church and Franciscan values. Most students, totally nearly 2,000 undergraduates, hail from the Midwest. The university is home to several notable buildings on campus, including the Brookside Mansion, Pope John Paul II Center, and the Mimi and Ian Rolland Art and Visual Communication Center. A satellite campus is located in Crown Point, Indiana. Colleges include  the School of Creative Arts, School of Health Sciences, School of Liberal Arts and Sciences, Keith Busse School of Business and Entrepreneurial Leadership.
#7 Grace College & Seminary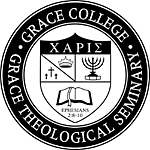 Grace College and Seminary educates students with a foundation of biblical values and character. The main campus of 165 acres is located in Winona Lake. Students choose from programs at the School of Arts and Sciences, School of Behavioral Sciences, School of Business, School of Ministry aStudies, and the School of Professional & Online Education. Campus activities include athletics (National Association of Intercollegiate Athletics), the college newspaper (The Sounding Board), and weekly chapel sessions.
#8 Rose-Hulman Institute of Technology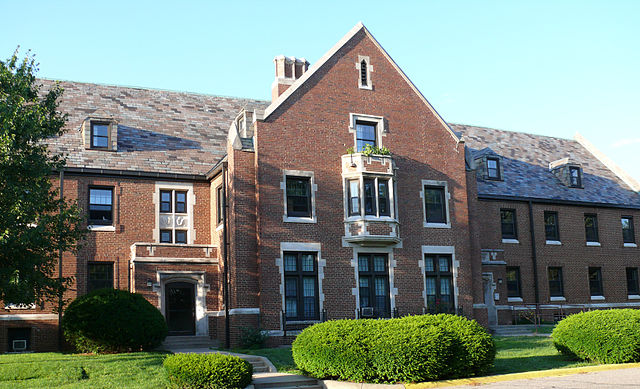 The small private college, Rose-Hulman Institute of Technology, is located in Terre haute, Indiana. The center for higher education focuses on teaching engineering, mathematics, and science. The student is comprised of approximately 2,233 undergraduate and 70 graduate students. Rose-Hulman's membership with the College Consortium of Western Indiana allows students to take classes at other schools within the Indiana State University as well as Saint Mary-of-the-Woods College. Student life consists of Greek Life, honor societies, the performing arts, and athletics.
#9 Indiana University-Southeast
Indiana University-Southeast is located in Floyd County, Indiana, and also considered within the Louisville , Kentucky metropolitan area. About 5,700 undergraduate students and 1,100 postgraduate students study at the school. Common areas of focus include nursing, business, and education. The school offers 55 degree programs in total for seekers of associate's, bachelor's and master's degrees. Students can participate in Greek Life, athletics, and student media.
#10 Anderson University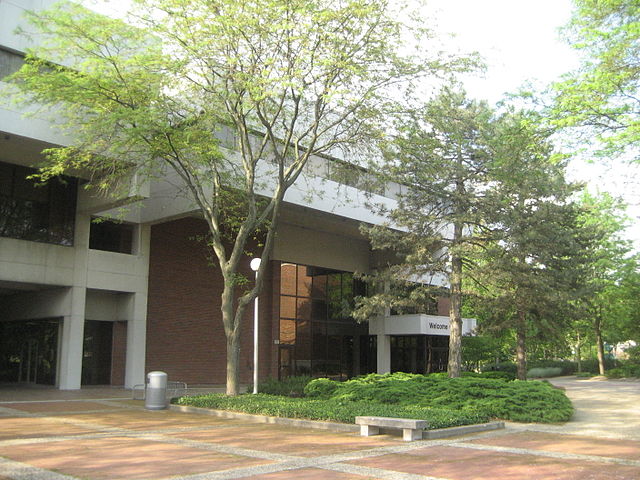 As a member of the Council for Christian Colleges and Universities, Anderson University is a Christian liberal arts university. The school has consistenyl ranked high in national polls as a top Midwestern university. There are over 2,000 students at Anderson University each year. Areas of study include business, education, the humanities, performing arts, nursing, behavioral science, and theology. Students can choose from over 100 extracurricular activities, including, Jazz Ensemble, dance team, rugby, Model UN, gospel choir, College Mentor for Kids, as well as social clubs and campus ministries.
#11 Purdue University-Calumet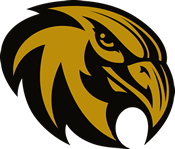 Purdue University-Calumet, in association with the Purdue University system, is located in Hammond, in northwest Indiana. The main campus is 25 miles from downtown Chicago. Approximately 9,500 students total attend the university each year. Schools include the College of Business, College of Education, the College of Engineering, Mathematics, and Science, the College of Liberal Arts and Social Sciences, the College of Nursing, and the College of Technology as well as the graduate school. The university belongs to the National Association of Intercollegiate Athletics (NAIA).
#12 Valparaiso University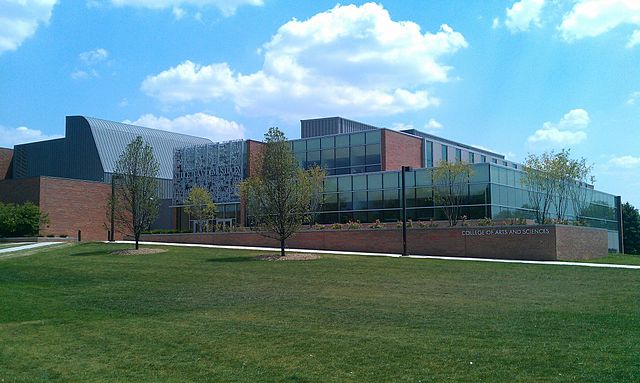 Also referred to as Valpo, Valparaiso University is a four-year private institution situated in Valparaiso, Indiana. About 4,500 come to Valpo each year from more than 50 countries. It is known as the largest independent Lutheran university in the country, with five schools of undergraduate study, as well as a graduate and law school. Valpo is comprised of the Old Campus and a new campus, which includes the Brauer museum of Art, Christopher Center Library, Arts and Science Center,James S. Markiewicz Solar Energy Research Facility, and Harre Union among other facilities.
#13 Indiana University-Northwest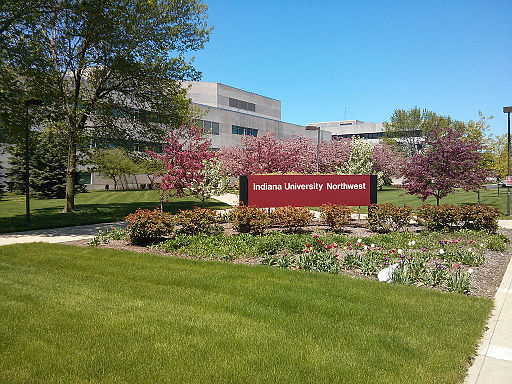 Gary, Indiana is home to the Indiana University-Northwest, or IU Northwest. About 6,300 students, of whom nearly 6,000 are undergraduates, attend the 35 acre campus. Most undergradutes are full-time students, although part-time and evening programs are also available. Schools include the College of Arts and Sciences, College of Health and Human Services, School of Business and Economics, School of Education, Division of Continuing Studies, Division of Labor Studies, Library and Information Science, as well as pre-professional programs.
#14 Purdue University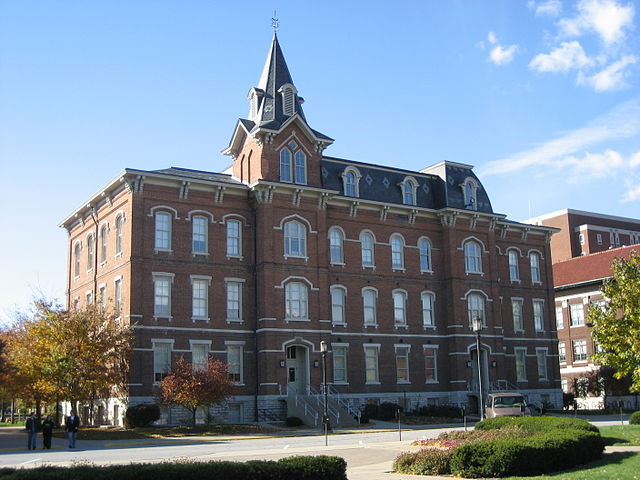 Purdue University's main campus is located in West Lafayette, Indiana. The institution was originally founded as a school of science, technology, and agriculture. Today, Purdue offers over 200 majors to undergraduate students and more than 70 master's programs. Purdue belongs to the Big Ten Conference. The school ranks fourth for international student enrollment. Campus landmarks include the Purdue Mall, Memorial Mall, South Campus, West Campus, and Stadium Avenue.
#15 Manchester University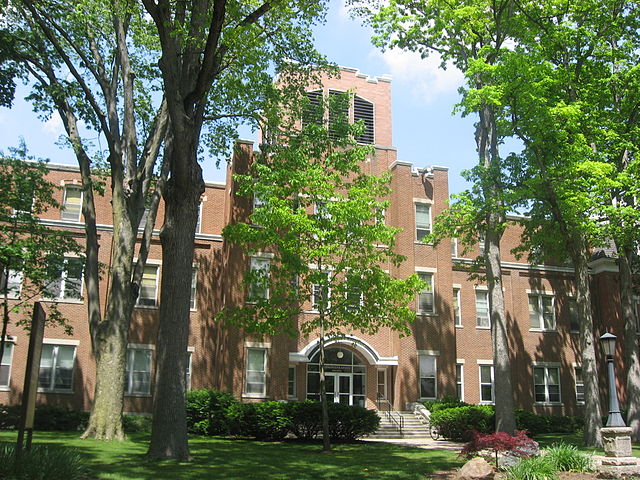 Manchester University enrolls 1,500 students in the liberal arts  disciplines each year. Campus is located in North Manchester as well as a second campus in Fort Wayne, Indiana (College of Pharmacy). The university operates on a 4-1-4 schedule, meaning a fourth month semester, followed by a January session, and then another four month session. Undergraduate students choose between 38 majors. Students can choose to participate in more than 60 organizations, including a cappella choir, black student union, accounting and business, campus interfaith board, dance team,concert band, Habitat for Humanity, Indiana Reading Corps, and economics club.
#16 University of Southern Indiana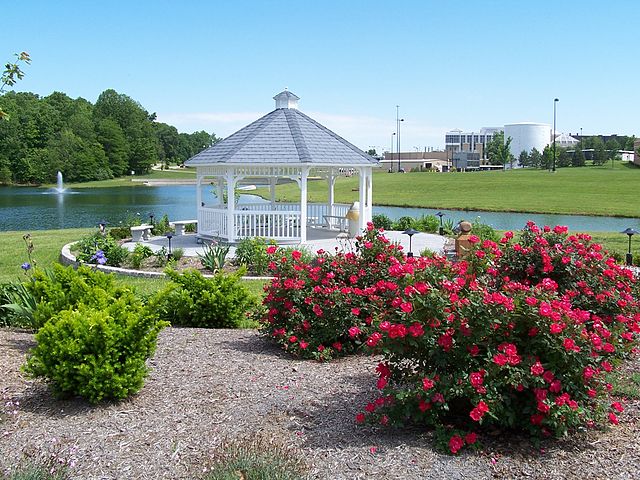 Just beyond Evansville, Indiana sits the University of Southern Indiana, or USI. There are nearly 11,000 students at the institution, including undergraduates and graduate students. USI belongs to the American Association of State Colleges and Universities. It is also a Division II participant in the NCAA. Students choose from more than 70 undergraduate majors, 10 master's, and one doctoral program
#17 Indiana University-Purdue University-Fort Wayne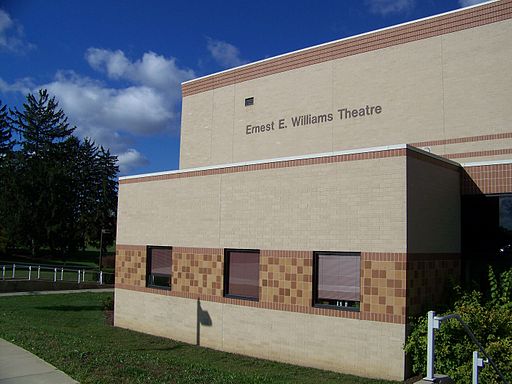 Indiana University-Purdue University-Fort Wayne is a private coeducational school functioning under Indiana University and Purdue University. Each year, almost 13,500 undergraduate and graduate students attend the university. Campus consists of Indian University School of Medicine academic building, as well as other academic facilities, the National Recreation Trail, and the Fort wayne Rivergreenway. Student athletes can participates in Division I sports (14 men's and women's teams).
#18 Indiana University-South Bend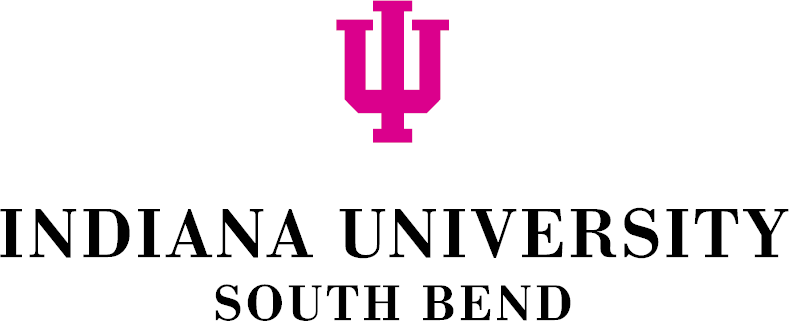 Also within the Indiana University System is Indiana University South Bend of St. Joseph County. IUSB is the third largest university campus in the system. Annually, 8,000 students attend the college. Students choose to study communication, business and economics, health science, education, liberal arts and sciences, and social work. Student organizations include student government, Greek Life, and a weekly student publication: The Preface, along with other student clubs.
#19 University of Indianapolis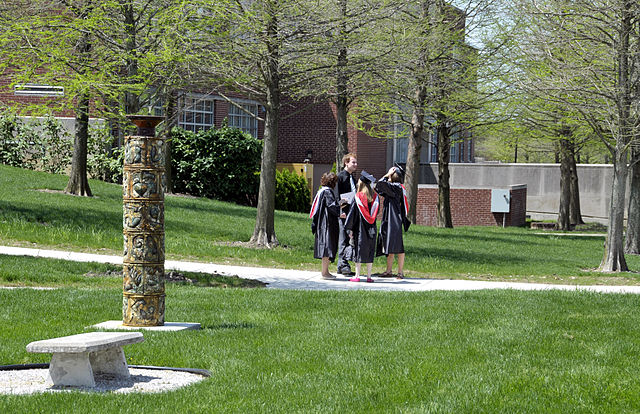 Sometimes referred to as UIndy, the University of Indianapolis is a associated with the United Methodist Church. A student population of more than 5,400 can choose between associate's, bachelor's, master's and doctoral degrees. The school boasts 23 athletic varsity teams. Teams compete in Division II NCAA athletics.
#20 University of Evansville
The University of Evansville is a private school founded in 1854. The school has an association with the United Methodist Church and offers degrees in the liberal arts and sciences. In addition to its Indiana campus, the University of Evansville also runs a satellite campus in Grantham, England, known as Harlaxton College. The latter is a popular study abroad destination for students at the Indiana campus. Undergraduate and graduate students make up approximately 2,500 students. The school is famously renowned for its theatre department, producing alumni that have gone on to star in television and film.
#21 Indiana Institute of Technology

Indiana Tech, or the Indiana Institute of Technology, private and non-profit institution located in Fort Wayne, Indiana. Academically, the university is well-regarded for its programs in business, computer science, criminal justice, education and engineering. Almost 10,000 undergraduate and graduate students attend the school. Campus athletic teams participate in the NAIA, both men's and women's teams.
#22 University of Notre Dame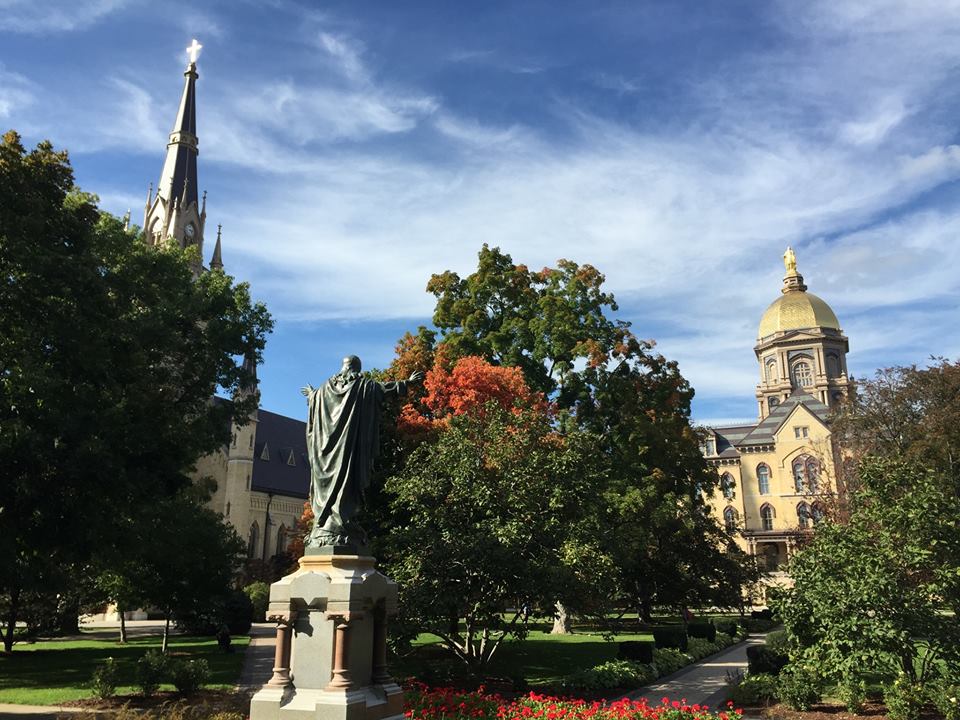 The Catholic research institution, the University of Notre Dame, is situated beside South Bend, Indiana. The campus spans 1,250 acres and hosts many famous landmarks, including the "World of Life" mural, more lovingly called Touchdown Jesus. Academic and student life activities are based on Catholic teachings and sense of character. Athletic teams compete at the Division I level, including the school's 11 time national championship football team. Approximately 12,000 student choose between degrees in the humanities, sciences, engineering, and business, among others.
#23 Wabash College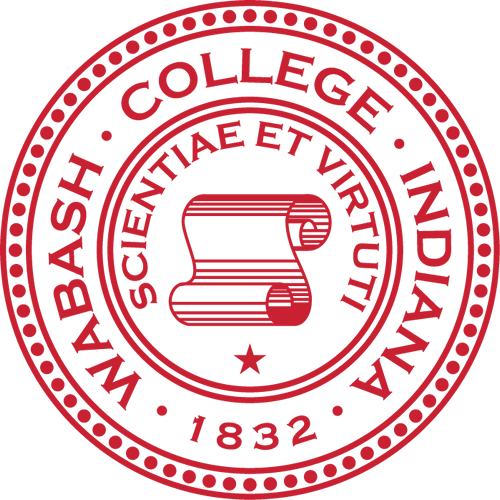 Operating out of Crawfordsville, Indiana, Wabash College is an all men's college of liberal arts. It is only one of three all-male liberal arts colleges in the nation. There are approximately 900 undergraduates each year. Academic departments are focused in the natural sciences, humanities and arts, and social sciences. Students participate in extracurricular organizations such as fraternities and athletics.
#24 Indiana University-Purdue University-Indianapolis (IUPUI)

Indiana University-Purdue University-Indianapolis (IUPUI) is located in Indianapolis and is a public research university. A total of 30,000 students attend the school, one third of which are graduate students. Students choose from over 200 degree programs. Both the Indian University School of Medicine and the Indian Univeristy School of Dentistry are located on campus. Students are encouraged to engage with their communities; many clubs offer opportunities to volunteer in various capacities.
#25 Butler University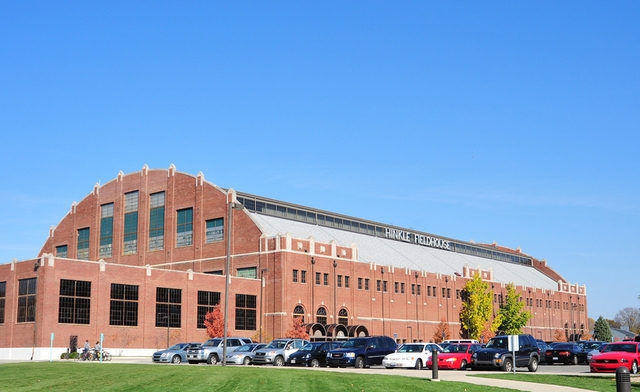 Butler University is located in Indianapolis, Indiana. There are approximately 4,000 undergraduate students and 600 graduate students. Colleges include the College of Communication, the College of Education, the College of Business, the College of Liberal Arts and Sciences, the College of Pharmacy and Health Science, and the Jordan College of the Arts. Main campus is only about five miles from downtown Indianapolis. Butler is well known for its experimental theatre work and also boasts an Institute for Study Abroad.
#26 Trine University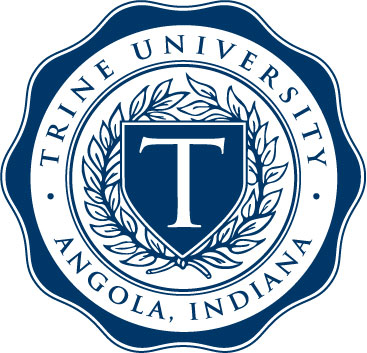 Trine University, with 2,000 students at tis main campus, is a private, non-profit school located in Angola, Indiana. Satellite campuses are located in Arizona, Michigan, and other cities within Indiana. Key areas of study include education, engineering, business, and the arts and sciences.Students can pursue associate, bachelor, master's and doctoral degrees. Student life activities consist of Greek Life, athletics, and Christian ministry, among others.
#27 Marian University-Indiana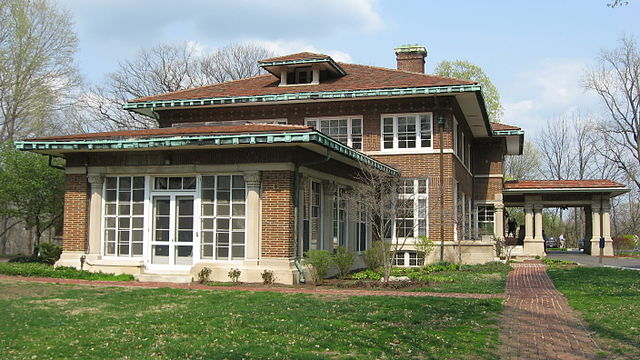 Affiliated with the Roman Catholic Church, Marian University is home to 2,700 students. The 200 acre campus is located in Indianapolis. In 2009, former Marian College was renamed Marian University. Popular campus buildings include the Nina Mason Pulliam EcoLab, The Lake Sullivan Sports Complex, and The Riverdale Estate. Studentschoose from 36 majors and 37 minors. Student life activities include student government, business clubs, Greek Life, and the Knights athletic teams.
#28 Ball State University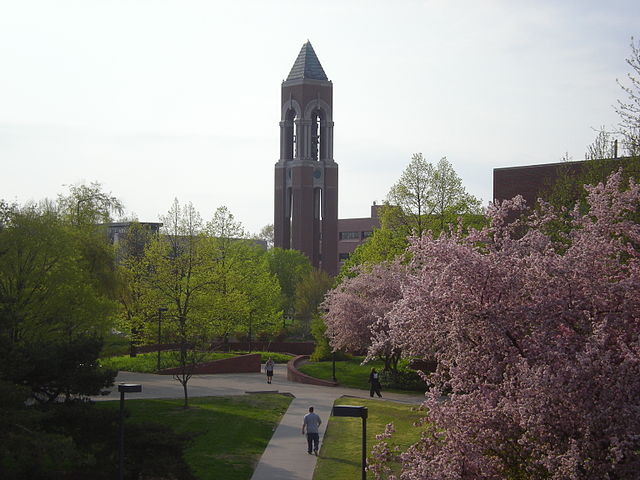 Ball State University of Muncie, Indiana is a public research university. The institution is home to 20,000 student, one fourth of which are graduate level students. Colleges include but are not limited to the College of Architecture and Planning, the College of Communication, Information and Media, the Indian Academy for Science, and the Center for Business and Economic Research. The student body hails from 48 states, and 43 countries. Students attend events such as the Ball State Cardinal football games.
#29 Franklin College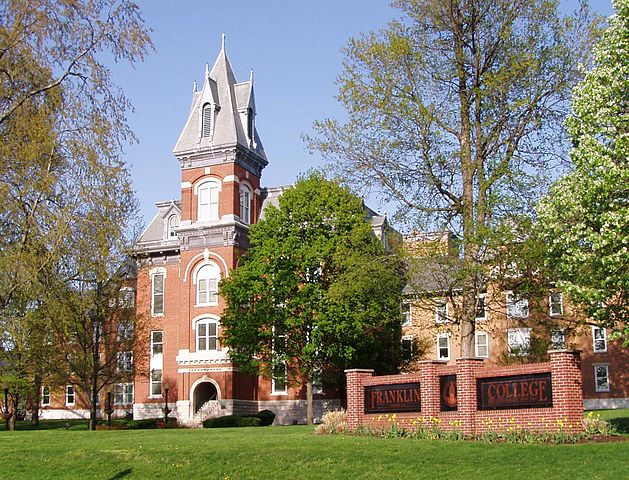 The liberal arts institution known as Franklin College welcomes over 1,000 students each year. Historically, Franklin was the first college in the state and third in the nation to enroll female students in 1842. Today's campus spans 187 acres. Prominent landmarks include the athletics fields, woodland area for biological research, Old Main, Johnson Center for Fine Arts, and the Hamilton Library. An estimated 40% of students participate in Greek Life.
#30 Indiana University-Bloomington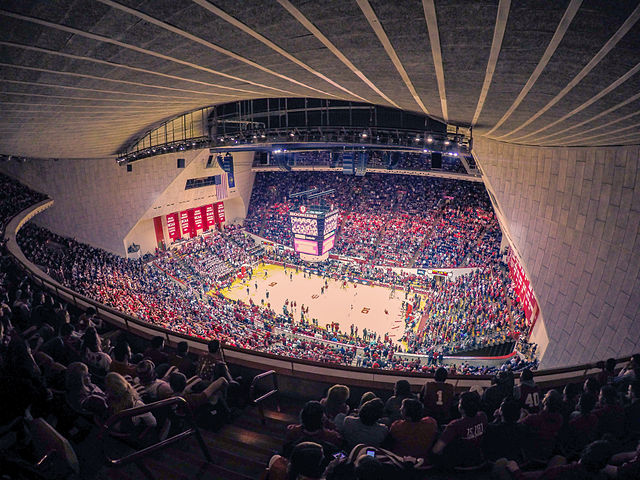 Indiana University Bloomington, or IU, welcomes over 40,000 students each year. As a member of the Association of American Universities, IU boasts the Jacobs School of Music, the School of Public Health, the Kelley School of Business, and the Maurer School of Law, among others. In the fall of 2014, students hailed from 49 states and 159 countries. The campus has topped lists as one of the most beautiful in the country. Students can enjoy an extensive library, multiple art and culture museums and a host of extracurriculars including Big Ten Conference athletics.
#31 Martin University
Martin University is situated in Indianapolis. It maintains today its original mission in 1977 of especially serving students from disadvantaged backgrounds. There are approximately 700 students in total, undergraduate and graduate. With an emphasis on non-traditional students, the school also supports an andragogy learning approach where adult students are welcome to bring in their personal life experiences to aid in learning and teaching objectives. Degree programs include biology, chemistry, sociology, criminal justice, religious studies, and addiction counseling, among others.
#32 Indiana State University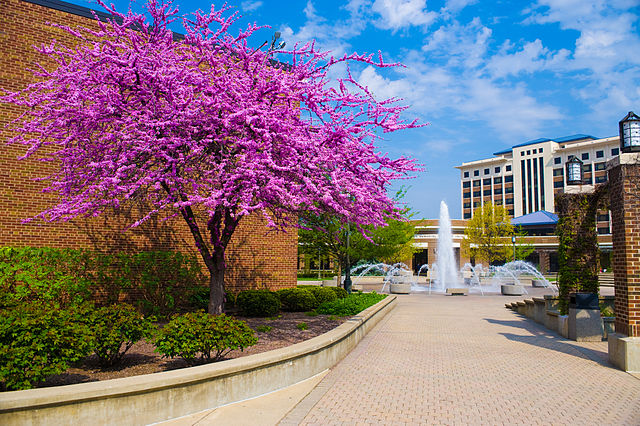 Indiana State University, or ISU, is  a public learning institution situated in Terre Haute, Indiana. It has consistenyl ranked high among other top Midwest universities. About 13,000 students attend the university each year, including undergraduate and postgraduate students. As a member of the President's Higher Education Community Service Honor Roll, Indiana State has maintained its reputation for public service. The university is part of a Laptop Initiative which ensures all students are able to learn with the aid of a laptop computers.  Students are able to choose from 90 academic programs.
#33 Saint Joseph's College-Indiana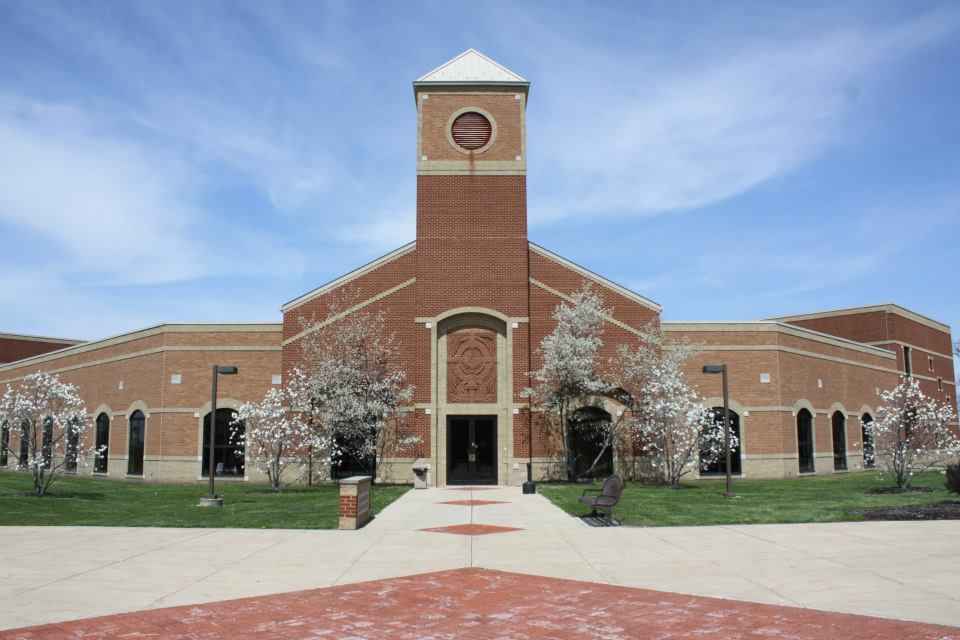 Saint Joseph's College, or Saint Joe as students refer to it, is located in Rensselaer, Indiana. Almost 2,000 students attend the school annually. The school is well-regarded for its CORE program of history, political science, natural science, literature, and philosophy. Saint Joe boasts a 97% employment rate for graduating seniors within a year of academic completion.  Students participate in NCAA Division II athletics, including baseball, tennis, soccer, basketball, and football.
Share the "Safest Colleges" Badge on Your Site